People on the Move: PM+M; Panthera Biopartners; Home Instead Senior Care Bring Joy Foundation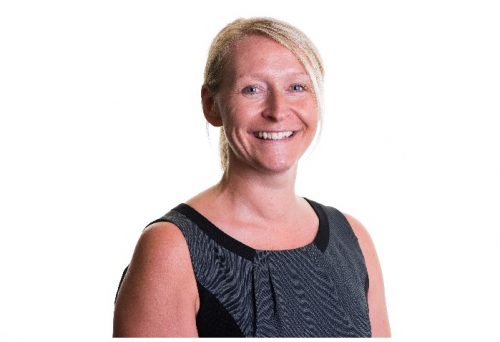 Julie Mason, payroll manager at PM+M – the Blackburn-based chartered accountancy, business advisory and wealth management group – has been named as a founding member of the newly-formed Payroll Bureau Association.
The organisation, which is made up of some of the country's leading payroll bureau professionals, has been launched to provide a support network for members, including lobbying HMRC on legislative and technical issues, and promoting professional qualifications to enhance standards.
It held its inaugural meeting this month.
The group is also focused on bolstering the numbers of people opting for a career in payroll, for which there is a current skills shortage in the UK.
Julie said: "Due to the launch of the Government's Coronavirus Job Retention Scheme, the payroll sector has recently been in the spotlight and, as a result, myself and my co-founders felt that now would be the perfect time to launch the Payroll Bureau Association to reach out to other payroll professionals from across the UK looking for additional support."
She added: "I am really proud be part of the founding group for this unique and eagerly-awaited platform, which I hope will help to raise awareness of the importance of payroll and promote payroll as a career path, something I feel very passionate about.
"I would urge all payroll professionals to take a look at the work we're doing and consider being part of this new initiative which aims to shape the future of our industry."
::
Independent clinical trial SMO (site management organisation) Panthera Biopartners has appointed Chris Dodd as executive VP of business development-oncology and CNS.
Chris joins Panthera from Accelerated Enrolment Solutions where he led the world's largest commercial team on site and patient access.
Panthera, which opened its first clinical trial site in the UK last year, has built one of the most experienced management teams in the industry to take it forward and become a major player in the recruitment of patients and running of clinical trials.
Chris will specialise in the development of Panthera's CNS and oncology expertise.
Prior to joining AES, Chris held senior management positions at Medtronic, Beckton Dickinson and Bracket Global, now part of Signant Health. Chris has a BSc in Bio-medicine from Leeds.
He joins the Panthera management team which includes chairman, chief financial officer and co-founder, Prof John Lyon, who was previously a global executive in CRO Covance; medical director and co-founder Dr Ian Smith, who previously founded Synexus; chief executive Stuart Young, who was previously UK country manager of Synexus; and Jane Restorick, chief commercial officer, who was, most recently, chief operating officer and chief patient officer at Synexus.
Chris said: "I am delighted to join such an experienced team with a fresh approach to the marketplace. I am looking forward to developing our network of specialist sites in oncology, neurology and psychiatry where there is a huge demand for top tier sites with specialist PIs."
Chairman John Lyon said: "We are continuing to build a world-class team and are really delighted that Chris has chosen to join us.
"Chris has a proven record of working with clients across the world and will be leading the business development for our growing network of specialist services. This is an area highlighted by our clients in the industry where there is a real need for professionally-run sites."
As well as developing site networks in oncology and CNS, Panthera is recruiting patients and running clinical trials in additional therapy areas.
The company opened its first clinical trial site in Preston, in November 2019, and is rapidly developing a network of sites initially in the UK with negotiations on overseas site partnerships continuing.
::
Warrington-based charity, The Home Instead Senior Care Bring Joy Foundation, which works to bring joy into the lives of older people across the UK, has made three new appointments.
Penny Hamer joined the charity as its new executive director in January.
She brings with her a vast amount of experience in the sector with previous roles as head of corporate fundraising for Manchester University NHS Foundation Trust and deputy CEO of Lancashire Mind.
She has also worked in a senior corporate fundraiser role with the Alzheimer's Society and the British Heart Foundation.
At the charity's most recent board meeting earlier this month, Ruth Brown, business development director at Home Instead Senior Care and Calvin Marketing founder, Diana Stephenson were both elected to the board as trustees.
The Bring Joy Foundation is the charitable arm of home care company, Home Instead Senior Care whose mission is "to become the most admired care company through changing the face of ageing".
The charity itself is dedicated to supporting and enhancing the lives of seniors across the UK.
It does this by funding local community events that enhance and enrich the lives of older people with a focus on combating loneliness and preventing isolation, both of which are real issues among the elderly.
Penny, Ruth and Diana join the charity's chairman, Martin Jones, chief executive of Home Instead Senior Care, along with US-based Lori Hogan, the co-founder of Home Instead and Roger Baumgart who is the company's president.
Martin Jones said: "Penny has demonstrated a real understanding of the issues around loneliness faced by so many of the older people in local communities across the UK.
"Her experience in the charity sector will be invaluable as we look to increase what the foundation does to support older people."
Penny said: "I am thrilled to bring Ruth and Diana on board as I know they are committed to helping the charity to achieve its goals.
"Ruth has worked for Home Instead since 2010 and is an advocate of social purpose in corporate life. Diana has worked with the company since 2009 and has totally bought into our mission and values.
"Ruth's passion for our purpose and business skills, combined with Diana's marketing expertise, is going to help us to realise our ambitious plans for the foundation."