Technology group sees acceleration in automation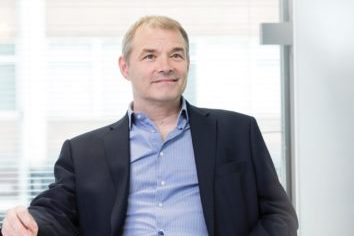 Technology firm Blue Prism has delivered an upbeat update on its performance and believes the impact of Covid-19 "may stand to accelerate market development in the longer-term".
The Warrington-headquartered business is a leader in Robotic Process Automation (RPA) and works with large companies around the world to automate their systems.
"We have delivered a strong first half performance despite disruptions from the Covid-19 pandemic," said Jason Kingdon, executive chairman at Blue Prism.
"Our product and approach mean we are well distanced from other market participants and as a result the board and I remain absolutely convinced that Blue Prism is strongly positioned to deliver on the unique and compelling opportunity ahead of it."
It grew revenues by 70% to £68.5m in the six months to April, while it had a net increase of 255 customers, including Huawei and the Australian Tax Office.
It narrowed losses, as measured by adjusted EBITDA, by 4% to £29.8m. However amortisation, depreciation and share-based payments increased its pre-tax losses to £41.4m.
Blue Prism successfully raised £100m in April at 1100p per share and last night's close was 10% above that price, giving the business a market value of £1.14bn.
Kingdon added: "The recent fundraising of £100m has reinforced our strong position and insulates us from any further or prolonged disruptions as we progress to cash flow breakeven in 2021.
"It also places us well to respond to any opportunities that may arise as a result of trends to remote or distributed working, which our product and approach is uniquely well placed to capture."
Kingdon resumed an executive role in October as executive chairman which was expanded to include the role of chief executive at the end of April after Blue Prism's co-founder Alastair Bathgate stepped down.
Although the company hopes that Covid-19 can lead to faster growth of the market in the future, it has "noted some headwinds" caused by the pandemic.
It said customers have focused on business continuity which has led to delays to conversions and lower deal sizes.
Blue Prism said it has been "encouraged" by the work its product has been undertaking, including projects with global financial institutions processing Covid-19 interventions such as mortgage holidays and working with multiple NHS trusts.