Warehouse group in £175m placing to expand its property portfolio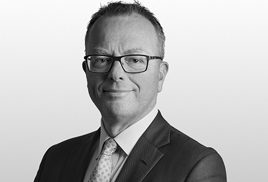 Warehouse REIT announced plans to raise £175m through a share placing this morning, to exploit acquisition opportunities in the market.
The AIM-listed specialist warehouse investor, which has a Chester base and manages properties throughout the region, announced in its annual results on June 2, that it has a strong pipeline of potential multimillion-pound investments which was likely to lead to a second equity fundraising exercise.
It successfully raised gross proceeds of £76.5m through an equity raise in April 2019, with strong support from existing and new shareholders.
A second equity raise in March 2020 was postponed as a result of the impact of COVID-19 on global equity markets.
But today, the group announced the issue of up to 159,090,908 new ordinary shares in a firm placing, placing, open offer and offer for subscription and intermediaries offer, raising gross proceeds of up to £175m.
The issue price is 110.0p per new ordinary share which represents a discount of 1.3% to the closing price per ordinary share on June 17, 2020 of 111.5p per ordinary share.
The group said demand for warehouse space is coming from an increasingly diversified occupier base, many of whom are businesses responding to structural changes in their markets driven by the growth in e-commerce – the current COVID-19 pandemic has highlighted the acceleration in this trend.
Tilstone Partners, the investment adviser to Warehouse REIT, has identified a pipeline of investment opportunities amounting to approximately £346m, of which more than £123m are in exclusive or final negotiations or have solicitors instructed and approximately a further £223m are in detailed negotiations, including several with an e-commerce focus.
Chairman, Neil Kirton, said: "During this period of unprecedented disruption, we have witnessed an increasing polarisation between different real estate sectors.
"The UK urban warehouse sector has proven itself to be firmly on the right side of this divide, as the structural trends underpinning the rapid growth of e-commerce have accelerated, supporting strong demand from occupiers seeking to futureproof their businesses.
"Furthermore, the motivated pool of sellers we witnessed earlier in the year has expanded as a result of recent market uncertainty, resulting in acquisition opportunities at attractive entry levels and supporting our view that now is the right time to deliver on our stated strategy of significantly scaling the REIT."
Andrew Bird, Tilstone Partners managing director, added: "We remain steadfast in our conviction that the 'last mile' UK warehouse sector has all the characteristics that should appeal to investors seeking attractive returns from their real estate investment.
"This has been reinforced by strong rental collection figures throughout the lockdown period, the encouraging conversations that we are having with our diverse range of occupiers, as well as the asset management initiatives we are continuing to execute as we secure new lettings and re-gears with good covenants significantly ahead of previous rents and ERVs.
"We have a proven operating model and origination capabilities, and this fundraise will provide for the opportunity to replicate the success that the company has achieved with the current portfolio, aiming to generate further value for shareholders."