KOMI creates jobs with launch of new division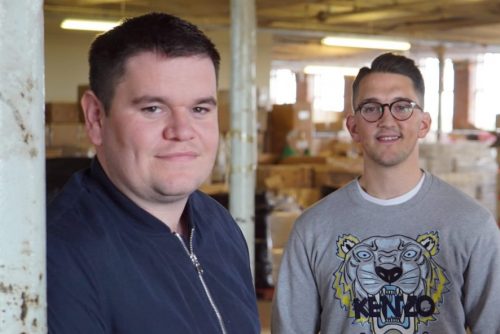 KOMI Group, the Manchester-based social media marketing company, has launched a new division called Ark Media which has created five jobs.
The business, which rebranded from It's Gone Viral earlier this month, said Ark aims to be the market leader in user-generated content, connecting creators and distributors. Its core services are licensing, syndication and rights management.
Ark Media is the third division to fall under the KOMI group umbrella alongside KOMI Media, which creates and builds bespoke social channels, and KOMI Social, which focuses on content production, content distribution and social media management for brands.
Ark Media's licensing team focuses on placing some of the best videos on the web in TV shows, in advertisements, on websites and social media channels.
Its dedicated sales staff and content partners present videos to buyers around the world, while media professionals are able to search Ark's archive for the latest exclusive videos.
The syndication department works with clients by representing and syndicating their videos to the likes of MSN, AOL, and Yahoo. Its aim is to ensure owners generate as much revenue as possible from commercial purchasers.
The rights management team is focused on targeting piracy and unauthorised use of video content while also ensuring clients are compensated properly if they do fall victim.
KOMI co-founder Andrew Trotman said: "We are incredibly excited about the launch of Ark Media.
"Over the past few years It's Gone Viral and the other pages under the KOMI group umbrella have grown to become some of the leading content suppliers, gathering hundreds of millions of views and interactions each month. Establishing Ark Media was an obvious move for us as our video library hosts some of the most viral clips shared online."
Co-founder Ryan Williams said: "Central to our ethos is rewarding content creators fairly whilst also supplying brands and entertainment companies with the most amazing and unique videos."
The original business was founded in 2016. Over the past four years its team of content creators, analysts and video producers have made and then distributed video content and viral campaign adverts for international brands such as BBC Films, O2, Universal, Bud Light and Disney.
The past six months has seen the company reach various milestones including delivering more than six billion views across its portfolio of pages, relocating its HQ to Beehive Mill in Ancoats, reporting its highest NewsWhip results, acquiring social media brand Happiest Media, and appointing Urban Splash's Sam Lenehan as its new non-exec director.