Launch of unique venture specialising exclusively in low season travel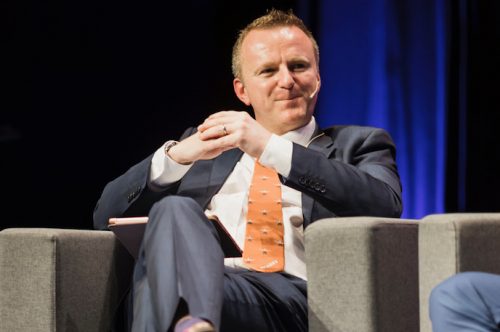 A travel company dedicated to inspiring travellers to visit worldwide destinations during their low seasons has been launched in Manchester.
Low Season Traveller, which says it is the first of its kind in the world, is headed by Ged Brown, who has 25 years' experience within the global travel industry.
The firm's launch has been timed to start the 'rebirth' of the worldwide travel industry post-COVID-19, delivering more choice and better value for money for travellers.
It has an office in central Manchester and in Sydney, Australia.
It aims to work with tourism partners across the North West and has given its full support to the Mayor of Greater Manchester, Andy Burnham in delivering and attracting sustainable visitor growth and generating jobs under the 'Build Back Better' campaign.
Mr Brown believes the only realistic and effective way to avoid over-tourism, and sustainably grow the global travel industry, is to extend the selling season, encouraging more visitors to travel during the low season, supporting a more sustainable and responsible way to travel.
The company provides inspiration for travellers focusing on the benefits of travel outside of the peak season.
It is already working alongside international launch partners including Six Senses and COMO Resorts, while a bespoke personal booking service is being provided for all travel enquiries through its partner, Designer Travel.
Mr Brown said: "For the past two years myself and the team have been working on this project with partners across the global leisure industry, including tourism organisations, hotels, transport and visitor attractions.
"We are convinced that there is a real gap in the market for low season travel and the recent pandemic has only endorsed our view further.
"There could never be a better time for us to launch, highlighting to travellers how to avoid busy tourist spots and delivering effective 'social distancing'."
He added: "By showing how to deliver value for money, live like the locals and, importantly, how to avoid the crowds, we are confident that travellers will be inspired by our low season destination portfolio.
"As the programme develops, we will also support an increasing number of local community charities through our legacy initiative, something that we are very proud of.
"We look forward to inspiring travellers as the travel industry adapts to challenging market conditions post-COVID-19 alongside attracting a wider number of domestic and international visitors to the North West in 2021, supporting our vital tourism economy."