Restaurant quarter development 'mothballed'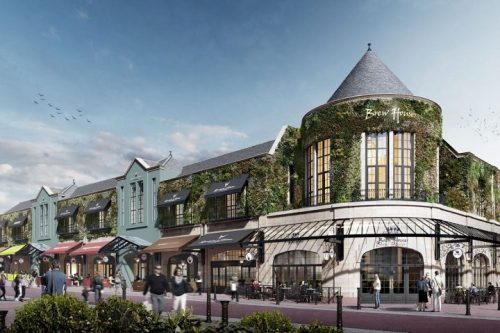 Plans for a restaurant quarter in a major redevelopment in Preston have been "mothballed", according to a restaurateur who was due to open her latest site.

Nisha Katona, the high-profile owner of Mowgli Street Food, revealed the autumn launch at St George's Shopping Centre would not now be happening "because the entire scheme that we were going to be part of is sadly stalled".



Mowgli and The Botanist were the two "high-quality operators" announced in October who were due to take half of the space in the restaurant quarter development.

The Indian chain had agreed a 15-year lease for a 3,400 sq ft unit in a restaurant quarter at the St George's Shopping Centre. The retail centre in the town centre has been owned by real estate investor InfraRed Capital Partners since 2015.

Mowgli had 10 restaurants open across the North and Midlands when lockdown came mid-March, and had been days away from its latest opening, in Leeds.

Katona, who was previously a barrister before launching Mowgli, has described Preston as a "big part of my childhood and working life".

"If I could be in Preston I would be. It is not because of rents or any of our dealings with the wonderful city of Preston," she said.

"If it resurrects in good time, so will our dreams of a Preston Mowgli. Nobody's choice, no-one's fault, no ill will – just the ill winds of Covid derailing someone else's plans sadly."



Preston City Council's deputy leader Cllr Peter Moss took to Twitter to tell Katona that Mowgli was "still very welcome in Preston".

Mowgli was already on site in Bristol which is scheduled to be finished by November, although Katona is "considering my position regarding Edinburgh at the moment". The fast-growing chain is still looking "in earnest" for sites in Chester, York, Newcastle, Glasgow, Brighton, Cheltenham and Cambridge.