'We should be proud of the work we do and always able to stand behind it'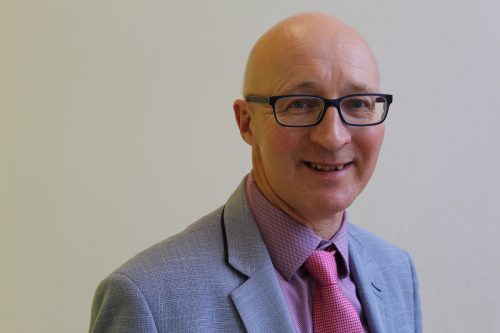 Graham Bowcock is the managing director of Cheshire-based Oakwood Valuation Surveyors. A Shropshire farmer's son who studied Rural Estate Management at the Royal Agricultural College, Cirencester, he went on to establish A G Bowcock and Co in 1992. After various mergers it became part of surveyors Berrys in 2001, and Graham stayed with the partnership until 2018.
He has now created Oakwood Valuation Surveyors to specialise in valuations and associated professional work in the North West and North Wales.


---
Whilst we live in a world that is always changing, 2020 has seen unprecedented changes that business needs to acknowledge. Consumer confidence is shaken and needs to be restored. One of our specific issues is accessing property for inspections and making sure that colleagues and clients are safe. Beyond that we have issues with transactional evidence – the market effectively closed for three months with very few sales completing.
Even though trading has restarted, the impact of lockdown has yet to be felt. Some sectors, for example hospitality and retail, will take some time – perhaps years – to fully recover and many businesses will be lost. As professional valuers we must apply more thought to our conclusions and the weighting we give to evidence.
Technology continues to play an increasingly important role, we are 100% reliant on IT. In terms of property requirements there has been a move away from high street retail, precipitated by internet shopping with more demand for "big sheds" by delivery companies and distributors. Housing demand continues to rise and whilst we have seen the wonderful city centre developments in Manchester, I do now wonder if the lockdown will lead more people back to the suburbs, with larger houses and gardens.
Always strive to over deliver. Our aim is one of professionalism. We should be proud of the work we do and always able to stand behind it.
I have learned to manage clients and their expectations. I am measured in the type of work I do and the clients I work for. There's no point in doing a job you're not a specialist in – it can take too long, you price it wrong and there's more chance of making mistakes. I have a good general property background, but try to stick to certain areas of work that I do regularly, rather than accepting every job that gets offered to me. My dad, who encouraged me into business very young, always said "your first profit is your best profit". I won't say it's always right, but it sometimes make me think about the merits of sticking out for more.
I lap up information on a daily basis on many successful (and sometimes less successful) people. It may be corny to name Richard Branson, but he has done a really good job of challenging convention in all of his businesses and then building a trustworthy brand. His model of licensing a credible name gives him great business reach, without him personally getting involved in the detail of delivery. In my opinion that's a good way to do business.
The best thing about my job is getting out and about – meeting people, travelling throughout the north west and North Wales. Family life fills the spare time, with a healthy mix of mediocre tennis and a weekly bike ride. I am also big fan of holidays – 2020 has been disappointing so far, although we managed a skiing trip to Austria just before lockdown. I can't wait to jet off somewhere hot just to chill out again.
---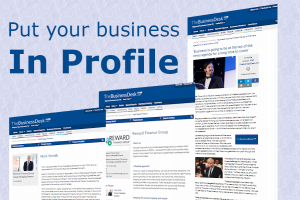 Appear in your own In Profile feature by signing up for a Business Profile on TheBusinessDesk.com.
The company and individual profiles on TheBusinessDesk.com are designed to help our clients build corporate and individual awareness within the regional business community and benefit from TheBusinessDesk's traffic and visibility in the business community and the search engines.