Promote Your Business
TheBusinessDesk.com has the platform for you to get your message out and make the right connections, and quickly. Business development becomes even more important in a period of disruption and uncertainty. Companies need to hear from the experts about the subjects that matter to them now. TheBusinessDesk.com has a large, regional audience of senior executives and decision makers for you to promote your business, brand and expert opinion to. With more than 300,000 unique visitors to our website each month and more than a decade's experience of delivering in-person and digital content, we are the right partner to work within producing something that is bespoke, targeted and timely. There are four different thought leadership platforms to choose from:
---
Forward Features
We have a busy schedule of events and projects coming up in each of our regions and are always keen to discuss what you are interested in. We have the flexibility to consider topics at any time of the year, and deliver the thought leadership you are looking for in a range of formats, but do check out our forward features lists to get a flavour of what we are planning.
---
To find out more about how your business can benefit from TheBusinessDesk'com's platform, email sales@thebusinessdesk.com.
---
Seminars and webinars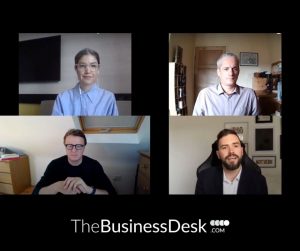 Seminars, whether delivered in-person or online, are a great opportunity to showcase your expertise to an engaged audience. Up to five business leaders and experts - including you, as a sponsor - will discuss the key issues of the topic in a panel discussion chaired by TheBusinessDesk.com. The audience is generated by us, using direct marketing, news stories, display advertising and social media activity on TheBusinessDesk platforms. Each event would be given its own social media handle allowing social media debate, and expanding the event's reach. The discussion is then featured across two news stories published on TheBusinessDesk.com, and the relevant region's news email, highlighting the key points raised by the panel.
---
Roundtables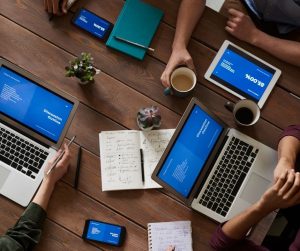 Roundtables are a fantastic way to make strong connections and to really understand the issues and perspectives about the theme of your choice. TheBusinessDesk.com will work with you to understand the types of businesses you want to build relationships with and to scope out the themes and discussion structure to meet your needs. We will bring together relevant senior business figures and industry leaders to join you at the roundtable, which is chaired by one of our journalists. The roundtable typically lasts for 90 minutes, with networking before and after. The post-event coverage piece includes two news stories on TheBusinessDesk.com, and the relevant region's news email. Roundtables are typically in-person events but can also be held virtually.
---
Viewpoint - sponsored columns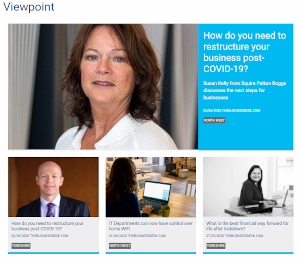 TheBusinessDesk receives, seeks out and researches hundreds of potential news stories every day but only a selection of these reaches our news pages. Those that are published are selected by the editorial team on their newsworthiness. Many of the press releases we receive are thought leadership pieces, which very rarely are newsworthy in themselves. By their very nature they are often advertorial and seek to promote a business's products or services. However, if you have content, expertise, or thought leadership that you want to communicate to our subscribers then we do run a limited number of sponsored articles each week that appear on the TheBusinessDesk.com home page and which are included on the news emails. These sponsored articles are often made up as a series, delivering content over a number of weeks or months as a way of delivering an important and consistent message to your local business community. With TheBusinessDesk.com receiving more than 300,000 unique visitors each month, a Viewpoint piece can be a targeted way to promote your offer to business leaders and decision-makers.
---
Profiles
Your new enhanced profile and interview with TheBusinessDesk.com. The company and individual profiles on TheBusinessDesk.com are designed to help our clients build corporate and individual awareness within the regional business community and benefit from TheBusinessDesk's traffic and visibility in the business community and the search engines. We profile organisations through an interview with either: your CEO, senior management, partners or business owners and feature this interview on our daily email as a featured article under our theme: In Profile. The article will link to your own BusinessDesk.com Company and Personal profile page which will include information on your senior management and your business. Your Profile can be updated at any time and the feature will help you:
Promote your business-to-business leaders and executives
Raise your personal and company brand with search engines – be found more easily and have authoritative references to your work and expertise online
Create a great piece of PR for you and your company that can link to your own website
Create a valuable networking tool promoting your LinkedIn, Twitter and other social media profiles.
Package includes:
One interview with your chosen person featured on TheBusinessDesk daily email and searchable indefinitely on our website
Hyperlink any of your news/PR on TheBusinessDesk to your own Profile
Company Profile, up to 400 words, searchable on our profile channel by name and sector
Company details plus logo and weblink to your site
Promoted on the regions' business directory throughout the year.
Personal Profile, up to 400 words, photograph, and optional links to LinkedIn, Twitter & Facebook profiles for two members of your senior management team
---
To find out more about how your business can benefit from TheBusinessDesk.com's platform, email sales@thebusinessdesk.com.