PPE manufacturer to recruit 50 staff as production increases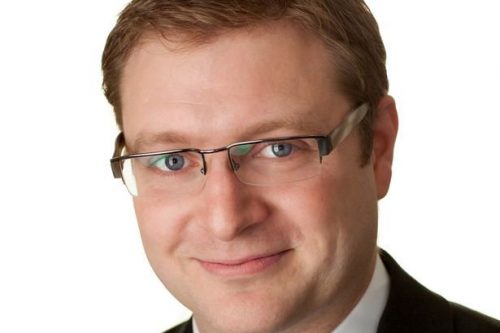 X

Register for free to receive latest news stories direct to your inbox
Register
A Wigan company is in the process of recruiting up to 50 staff after ramping up production of personal protective equipment (PPE) at its Ashton-in-Makerfield site.
TSL Healthcare has invested in machinery to start producing millions of face masks from this month to help supply the NHS, key workers and the public.
The company will manufacture surgical-grade masks for medical organisations, as well as general purpose masks for wider public use, increasing its total outsourcing and manufacturing supply to more than 100 million regulatory-compliant face masks per year.
As a result of the COVID-19 pandemic, demand for face masks has led prices to soar globally, but TSL says mass UK production will enable purchasing organisations to secure them at up to half the cost of those being sourced from China, where the majority of supplies are currently being manufactured.
TSL's factory is primarily used for the production of feminine hygiene products.
By taking an additional 15,000 sq ft nearby, the company will have capacity for a minimum of four face mask machines, which would take its total potential supply capability to 140 million per year and would enable the firm to produce its entire supply of face masks in Greater Manchester, rather than source them internationally.
The investment will also see the creation of 10 jobs in Wigan in the immediate term, with the potential to create up to 40 jobs as demand increases.
TSL chief executive, Chris Patterson, said: "As a British company based in the North of England we are proud to be leading the charge in bringing face masks manufacture to the UK, providing vital PPE at a critical time for both the NHS and the country as a whole.
"We have plans to increase production over the coming months, whilst simultaneously working to improve our efficiencies, cost structure and prices going forward.
"As well as supporting the NHS, keyworkers, front line staff and the general public, our investment will create jobs and boost the economy in the Greater Manchester area, which is also a positive success story following Brexit.
"Although the initial orders are for Greater Manchester, we hope to be able to support other healthcare trusts in the Northern Powerhouse and the wider UK market."
Andy Burnham, Mayor of Greater Manchester, said: "This is real positive news for Greater Manchester, and is a result of the hard work of our PPE taskforce and their efforts to respond to the huge health and logistical challenges posed by the pandemic.
"Greater Manchester has now sourced more than 19 million pieces of PPE, including 7.8 million facemasks, and greater local availability of facemasks is going to be crucial to equipping the NHS and key workers in other sectors.
"This is also about understanding the economic challenges posed by the crisis, and what we need to do to help the public stay safe and to support local businesses through the recovery period."
The Greater Manchester PPE sourcing taskforce includes MIDAS, the city region's inward investment agency.
MIDAS chief executive, Tim Newns, who has been leading efforts to source PPE for Greater Manchester, said: "I am immensely proud of the fantastic efforts of the Greater Manchester taskforce, which has included people from across many different public sector organisations working seamlessly together in sourcing PPE to provide frontline workers with vital equipment to carry out their jobs safely.
"As well as continuing to support essential workers, this latest development will also help the general public stay safe as lockdown restrictions are lifted.
"With globally-renowned strengths in life science, healthcare and advanced manufacturing, Greater Manchester has been able to leverage its local and international business networks to create a dual opportunity – reshoring manufacturing to build a more resilient face mask supply chain, and increase the availability of PPE in the city region and the UK, as well as secure an investment project that will generate immediate jobs for people in Wigan, with the potential for more to be created in the near future."
Wigan council leader, Cllr David Molyneux, said: "Acquiring PPE during this pandemic has been extremely difficult, so I'd like to thank TSL Healthcare for developing a local solution to support the national crisis.
"I'd also like to thank our business team who have been working closely with TSL to bring this facility, which will create new job opportunities, to Wigan quickly."