Administrators confident of securing a deal for Wigan Athletic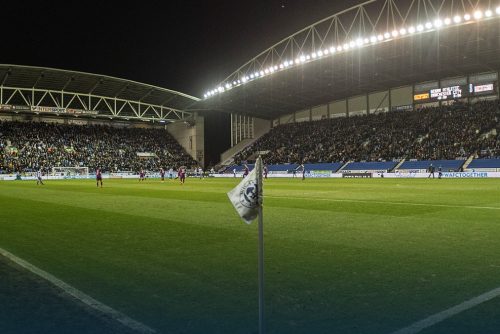 The administrators of Wigan Athletic Football Club believe they will find a buyer for the stricken Championship side.
The club was put into administration yesterday (June 1) – despite being taken over by a new overseas owner last month – following the appointment of Paul Stanley, Gerald Krasner and Dean Watson from Begbies Traynor.
In an online press conference this morning (June 2), Mr Krasner revealed that he has already received enquiries in buying the club from 12 interested parties.
He said he expects to receive up to 30 enquiries before he and the other joint administrators start to whittle them down.
Mr Krasner, a partner at Begbies Traynor, said: "We got 12 interested parties that have emailed me already.
"I am going to ask for proof of funds. Those people will get details of what's for sale and then serious negotiations will start."
He said interested parties will have to prove they have at least £10m at their disposal to be considered.
And he said that by the end of the season, later this month, he hopes to have "serious interested parties on board".
He added: "I predict 30 interested parties, and if we can get it down to two I will be very happy."
He revealed the process involves filtering genuine approaches: "When I did Bournemouth we got 30 in the first 24 hours and we got rid of 20 in the next 24 hours on proof of funding.
"My priorities are to get this club sold and make sure we get to the end of the season so there is a club next season."
He admitted that, although there are still some funds in the club's account, administators might have to borrow money to fund Wigan until the end of the season to pay staff and players' wages as well as matchday and travel expenses to complete the remaining fixtures.
"We have got to do our best we can. If wages are paid, even if they are not paid in full, everybody feels a bit better."
When asked how confident he was of Wigan managing to complete the season he said: "75%-plus.
"I am optimistic that at the end of the day a buyer will be found. We have got to get through July."
"My business is where there's a problem, find a way around it. I don't take no for an answer."
He insisted that administrators will not interfere with team matters, but he also revealed that they might have to sell at least one player to raise funds: "We may have to sell one player. We're looking at valuations.
"I have been approached by one club about two of the younger players," he added.
Mr Krasner also admitted that the timescale between new owners taking over and administration was surprising: "Four weeks is a record that will stand for some time.
"Fans were shocked, as were the management."
It was suggested that the coronavirus pandemic and the subsequent lockdown that led to the temporary cancellation of football programmes, was, in some way, responsible for the administration.
But Mr Krasner said: "Coronavirus doesn't help. I don't blame this entirely on the coronavirus. I think it is just an element of the problem. I think the owner had made his decision, come what may."
He said his priority is to save the club, but there will be an investigation into how the club has been run.
"I have to save this club. That is the 100% priority. But the investigation won't go away.
"We are aware of concerns that have been made and aware of certain matters.
"Investigations will start when I know we can finish the season and we can get the non-disclosure letters out. Probably in two weeks."
Mr Krasner urged the media to publish his contact number and email (07836607782 – gerald.krazner@btguk.com) to encourage possible buyers to come forward.