Liquid supplements firm secures £150k facility after huge sales growth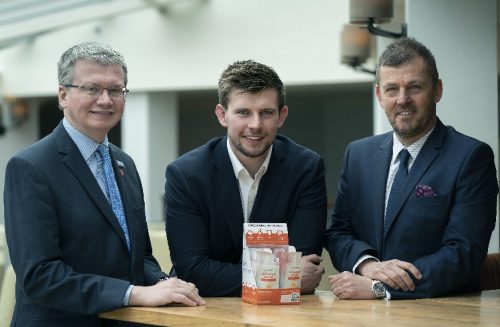 YourZooki, a premium liquid supplements brand, is gearing up for further growth after receiving an additional £150,000 from Rosebud, Lancashire County Council's investment vehicle, just four months after Rosebud initially backed the Preston business.
The firm stocks liquid supplements that deliver active ingredients, including Omega 3, Vitamin C and CBD, which can help combat fatigue, increase collagen production to reduce the signs of ageing, and bolster the immune system.
Products only include organic ingredients which are sustainably sourced, and they are third-party tested and produced in a GMP certified facility.
The company sells directly from its website to customers in the UK, as well as 14 other European countries.
It has also struck deals with major retailers such as Harrods and Selfridges, and, most recently, Holland & Barrett, which sold out of YourZooki products within the first week.
Rosebud, which is managed by GC Business Finance, initially provided £150,000-worth of funding to the business in February, which allowed YourZooki to invest in a new warehouse and create four new roles. Since then, the company has doubled its turnover, and it is now targeting revenues of £4m by the end of this year.
This funding round will be used to increase stock levels to meet unprecedented customer demand. The firm is also in the process of developing three new Liposomal supplements, which are liquid-based to increase cellular absorption of vitamins and ensure they are passed into the bloodstream.
The products are due to hit the shelves in September this year.
GC Business Finance was appointed to deliver Lancashire County Council's Rosebud Fund in July 2019. The £11.25m investment fund provides loans ranging from £10,000 to £300,000 to businesses across 12 local authority areas in the region and is aiming to create 150 jobs per year across Lancashire.
Marcus Mollinga, YourZooki managing director, said: "The effects of the ongoing pandemic have made consumers much more health-conscious, and people are prioritising their physical and mental state much more than previously.
"This has led to exceptional demand for our products, and so we required external funding to increase our working capital in order to boost our production rate.
"Rosebud have shown great confidence in our business, and we are delighted that they have provided this new round of funding which will enable even further growth."
Jonathan Nelson, senior loan manager at GC Business Finance, said: "YourZooki has an outstanding product in its Liposomal range, which has proven to be a huge success with both new and existing customers.
"Having created four new roles in just under four months, it is evident that the business is really going places and we are proud to back the business during this growth phase.
"We are excited to see how far Marcus can take the business, and we have every confidence that the business can achieve its goal of £4m turnover by year-end."
Amin Vepari, Rosebud programme manager for Lancashire County Council, said: "The Lancashire business community has, time after time, proven itself to be resilient in the face of change and challenging circumstances.
"It's encouraging to see businesses still seeking growth during these unprecedented times, YourZooki has already created four jobs with the previous loan and we're delighted to be supporting them through this next stage of growth."