Relocation of holidays group puts 150 jobs in jeopardy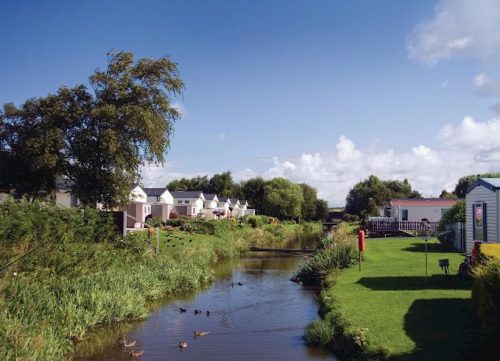 Up to 150 jobs are feared at risk after a holiday group announced plans to relocate its head office.
Awaze, parent company of Hoseasons and cottages.com, is planning to close its Earby base, in Lancashire, and move to Manchester.
The firm employs around 800 staff, with approximately 300 based in Lancashire.
Consultations with affected staff will take place over the next two months, ahead of the new Manchester office opening in October.
It said it aims to open a tech hub to deliver the group's goal of developing a common web platform for its guests and owners to support the continued growth of its cottages.com, Hoseasons, Landal GreenParks and Novasol brands.
The long-term goal, it said, is to create a centre of excellence that is focused on customer and owner growth across the UK and Europe.
Some roles will switch to home working, while staff will also be offered the chance of moving to the Manchester site.
Awaze chief executive, Henrik Kjellberg, said: "We believe the opening of this new business unit will ensure we remain at the forefront of self-catering and vacation rentals.
"Manchester is already the home of some of the biggest names in travel, and with good transport links to our European offices, it felt like a natural choice for our new centre of excellence.
"We look forward to welcoming new talent to our existing digital teams and creating a long-term home in the city for the group."
As part of a wider business review the company has also looked at its office footprint around the UK, which could result in the closure of some sites as it looks to centralise into Manchester and Lowestoft.
Mr Kjellberg said: "To realise our growth potential we need to simplify the way we operate and the way we work, with an overall objective of reducing the complexity in our organisation.
"The COVID-19 crisis has made us adopt smarter ways of working and reduced the need for as many people to work in office locations.
"As part of reducing the complexity in the business we may also be losing a number of roles within the organisation, which is very challenging for those affected.
"However, it will also create new opportunities for existing employees and enable us to recruit more talent into the business across digital, product and technology teams."