City round-up: Dechra Pharmaceuticals; Science in Sport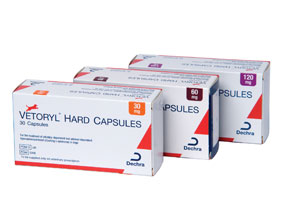 Dechra Pharmaceuticals, the Northwich vet products business, said trading for the year to June 30, has been "robust" and in line with management expectations.
In a trading update today, Dechra revealed that reported group revenues for the period increased by around seven per cent at constant exchange rates (CER). Its European pharmaceuticals revenue growth was approximately eight per cent at CER, and the North America pharmaceuticals revenue growth was about five per cent at CER, which includes two months' contribution from Mirataz in North America.
Dechra said its proposed acquisition of Osurnia is expected to complete shortly.
Today's update reveals that, in both the European Pharmaceuticals and North American Pharmaceuticals segments, trading performance is in line with the company's previously published outlook, on June 3, where it expected the final quarter to soften following a record March performance, with some subsequent US wholesaler inventory unwinds, and some weakness continuing in key European markets, especially the UK.
Chief executive Ian Page said: "We are pleased to have delivered another year of solid revenue growth, despite the uncertainties arising from COVID-19.
"This growth has been driven from good market penetration of our core portfolio, successful integration of our acquisitions and through the hard work, dedication, innovation and commitment of our employees."
::
Sports nutrition business Science in Sport said group revenues for the six months to June 30, was five per cent down, at £23.6m, which reflected the severe second quarter disruption caused in all markets by the COVID-19 pandemic.
However, the AIM-listed company, which has a manufacturing site in Nelson, East Lancashire, said contingency plans were introduced quickly in early March, including significant cost reductions, together with an equity raise in April.
And it revealed that changing consumer behaviour has accelerated its shift to online channels, which it has done, while improving margins.
The USA business has been streamlined and has continued to grow strongly while sharply reducing cash consumption.
Export retail delivered growth in a challenging environment, and the first signs of increased activity in UK retail channels are now apparent. Supply chain efficiencies continue to drive improved gross margin.
Online channels performed very strongly. The E-commerce platform delivered revenues of £6.0m across all markets, 27% ahead of 2019.
Amazon was 22% ahead, with revenues of £4.1m. Online accounted for 42% of total business at the end of the first half, up from 32% in 2019.
Export retail delivered revenue of £5.8m, two per cent on the previous year, in challenging conditions. UK retail has seen the hardest downturn from the COVID-19 lockdown and £7.7m revenue is 31% below last year. However, today's update said the business is seeing some increase in demand and it is cautiously optimistic.
USA delivered revenue of £1.5m, 30% ahead of last year. Robust growth was delivered in Amazon and the SiS.com platform.
The group expects a significantly reduced EBITDA loss in the USA, given substantial progress from a leaner cost base.
Sales from new products were £1.4m for the period, eight per cent ahead of the corresponding number in 2019.
PhD Smart Plant and PhD Smart Cakes delivered £1m of the total. A strong pipeline will drive revenue for both brands in the second half.
The group said net cash is strong, with approximately £9m at hand. It also secured a flexible £8m debt facility with HSBC, which remains unused. Inventory was £6.9m, compared with £8.6m in 2019.
Today's statement said the management focus is on delivery of the long-term strategy, which is underpinned by science-led innovation, investment in brand equity, focus on online channels and growth in global markets.
It said that, while the outlook remains uncertain, and the board believes it is too early to reinstate financial guidance, the strategic drivers of the business remain strong: "We expect to return the business to its proven growth trajectory as and when the pandemic abates."
The company will announce its interim results for the period ended June 30, on September 16.