Energy consultant announces £35m fund raise and £11m acquisition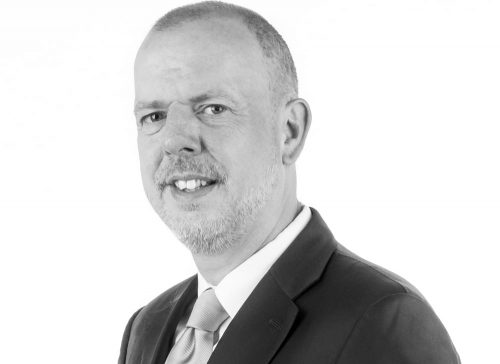 X

Register for free to receive latest news stories direct to your inbox
Register
Inspired Energy, the Preston-based energy procurement firm, announced plans today to raise £35m, and an £11m acquisition.
The group will raise £30m through an accelerated bookbuilding process, and a further £5m through an open offer for shareholders unable to participate in the bookbuilding.
Today's update also revealed that the group has conditionally agreed to acquire the outstanding 60% of Ignite Energy, in Wantage, Oxfordshire, not already owned by it for an initial consideration of £11m.
The agreement includes a further consideration of up to £19m in cash and shares, subject to certain performance criteria in Ignite's financial performance to fiscal year 2023.
Inspired Energy said the fundraise is to fund the initial acquisition deal, and provide further financing for more acquisition opportunities to accelerate the company's growth strategy in Environmental Social Governance, which it says is of growing importance.
It said corporate energy spend in the UK is estimated to be £17.7bn, which is a high value item and corporate consumers require assurance that they have bought professionally, accounted for their energy properly and complied with their legal obligations.
The development of the group's markets is being accelerated by COVID-19 disruption, it said, and this is presenting an unprecedented opportunity to accelerate its strategic plan.
Inspired Energy also released a second quarter update as part of today's announcement, which revealed that revenue decreased by approximately nine per cent and adjusted EBITDA by around 49%, reflecting the impact of COVID-19 outbreak on customer activity and energy usage.
Following a very strong first quarter, 2020 half year group revenue increased by about 19% on the previous year's £21.56m level, with adjusted EBITDA reducing by around eight per cent, compared with the £8.71m figure in 2019.
By June 30, 2020, net debt was £34.7m.
Subject to no material deterioration in conditions, the board intends to recommence payment of dividends with the declaration of an interim dividend to be announced with the first half resultts in September.
Chief executive, Mark Dickinson, said: "I am delighted we have reached agreement to acquire the outstanding 60% of Ignite, which represents an important milestone in our strategic focus of accelerating the growth of our optimisation services offering.
"We are pleased with the progress made to date in identifying cross-selling opportunities and look forward to maximising the commercial overlap between the optimisation and assurance services' markets."
He added: "This fundraising will secure the company's ability to respond quickly to, and execute, other acquisition opportunities which we believe are likely to emerge over the coming months and would add incremental capability to our growing platform.
"A key area of focus for Inspired continues to be its development of ESG solutions, where we provide assurance on buying strategies for customer and support them to reduce consumption and improve efficiency with the ultimate aim of delivering net zero carbon.
"Ignite, together with other M&A targets, will expand our service offering to customers."
Inspired Energy were advised by Gateley Legal led by corporate partner Paul Jefferson.