Nightmare continues for Boohoo as major investor walks away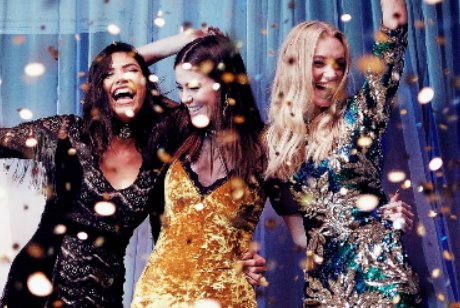 X

Register for free to receive latest news stories direct to your inbox
Register
One of the biggest investors in Manchester online fashion retailer Boohoo has dumped its stake in protest at the group's poor track record on corporate social responsibility.
Aberdeen Standard Investments has sold its 27 million sharesholding in Boohoo following a week of turmoil for the business after Sunday Times reports linked it with a Leicester sweatshop.
Boohoo denied any connections with the firm and launched its own investigation into its supply chain set up.
But in a week that saw the retailer lose up to £1.59bn in value, it just got worse following the latest development which some see as a game changer for the business.
Aberdeen Standard Investments is a major player in the finance and corporate world, with a global reach.
It invested in Boohoo at the time of its flotation in March, 2014, when it made its market debut with a valuation of around £560m.
By the beginning of this week that stood at £4.88bn, but the damaging publicity over claims of 'modern day slavery' saw its value almost halve.
There are fears now that, despite a short rally yesterday, the sell-off could continue.
Lesley Duncan, deputy head of UK equities at Aberdeen Standard Investments, said: "We invested in Boohoo at IPO, at which point it passed our ethical screens.
"The company has achieved strong revenue growth driven by the structural shift in retail from high street to online and its flexible test and repeat model enabling the company to adapt quickly to changing consumer trends.
"We have considered the ESG (environmental, social and corporate governance) performance of the company and pro-actively engaged with management on an ongoing basis.
"Over the years we have lobbied the company to improve its management of supply chain transparency, environmental efficiency and working conditions. While we would have liked progress to have been quicker, we did feel that progress was being made.
"However, in the last few weeks our concerns have grown on the progress being made, which, even before recent developments, had negatively impacted our conviction levels in the company.
"Having spoken to Boohoo's management team a number of times this week in light of recent concerning allegations, we view their response as inadequate in scope, timeliness and gravity."
She added: "We strive to use our influence as significant investors to achieve progress.
"In instances where our standards have not been met, divestment is both appropriate as responsible stewards of our clients' capital and aligned to our goal of investing for better outcomes."
Boohoo was valued at £3.60bn by close of trading last night (July 9).
Shares opened this morning at 290p per share and by 9am had reached 308p.
But since then the price fell and by close of trading they stood at 279.50p per share, valuing the group at £3.52bn