Blackpool bids for £25m of Government's Future High Streets Fund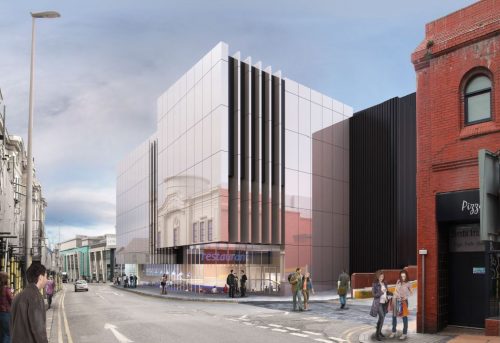 Blackpool Council is ready to bid for significant government funding of up to £25m that will help to renovate, transform and strengthen the future of the town centre as the next phase of its ambitious town centre regeneration strategy.
It is one of 100 towns that has been shortlisted across the UK to develop plans to reinvent the high street, where a portion of the £1bn Future High Streets Fund could be used in a number of ways:
To improve transport and access to the town
Convert empty retail units into new homes, workplaces or places of leisure
Upgrade vital infrastructure such as new public spaces or improving new smart digital technology for a vibrant, modern retail and leisure experience
The Future High Streets Fund was launched in 2018 as part of the £6.5bn Towns Fund designed initially to support and fund 50 local areas' plans to make their high streets and town centres fit for the future and to respond and adapt to change more easily.
In August 2019 the scheme was expanded to include 50 more areas, Blackpool being one of them.
The scheme will help to address some of the major challenges faced by Blackpool town centre, such as high vacancy levels and reducing levels of footfall, transforming the town centre into a more attractive to place to live, work, shop, be entertained and visit, driving economic growth, attracting further investment, creating more sustainable jobs for local people and improving living standards.
Eleven schemes have been identified across the town centre in a multi-faceted integrated programme that will help to tackle some of the many challenges the town faces.
The schemes amount to a FHSF ask of £25m with public co-funding of £18.4m and private funding of £16.1m.
The bid development has been overseen by the Future High Streets Fund Board chaired by independent chair, Peter Cole, former chief investment officer of Hammerson and comprising Blackpool business and community partners.
Peter Cole said: "The town centre is at the heart of our community and we need to ensure it remains an attractive place where people want to be, to enjoy, to shop, to work and in the future live, ensuring businesses grow and thrive.
"Our plans are ambitious but ambition and innovation is what keeps Blackpool strong, resilient and willing to evolve.
"The additional funding and help from government is desperately needed for our high street, now more than ever, as we start to recover from the current pandemic. If we are successful in securing funding then, with the involvement of the community, considerable more work is required to deliver these, but we are confident that the proposals will attract new business, boost local growth and create new jobs, and, combined with the other major projects under way, secure the long term prosperity of the town."
The final bid for Blackpool will be submitted this month and a decision is anticipated this Autumn.