Tech business signs deal to fund US litigation costs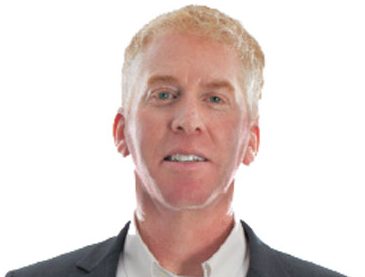 Manchester-based tech group, Nanoco, has signed a litigation funding agreement (LFA) which will cover the costs of its patent infringement lawsuit against Samsung.
The business, a spin-out from Manchester University which develops materials used in the manufacture of monitors and TV screens, said it has signed the LFA with a very large US litigation finance specialist with extensive experience in financing technology-based IP patent litigation matters.
On February 17, 2020, Nanoco announced it had filed a patent infringement lawsuit against various Samsung entities in the United States District Court for the Eastern District of Texas.
The lawsuit claims infringement of a number of Nanoco's US patents which relate to its unique synthesis and resin capabilities for quantum dots.
Nanoco retained Mintz, Levin, Cohn, Ferris, Glovsky and Popeo, PC, an international IP law firm based in Boston, Massachusetts, to represent it in patent enforcement and litigation.
Ward, Smith & Hill, an IP law firm based in Longview, Texas, was retained to act as local counsel.
Under the LFA, the funder will fund the costs of the litigation against Samsung.
The LFA removes the funding burden for the suit from Nanoco and its shareholders.
In return, the funder can expect to receive a multiple of their invested capital in the event of a settlement or judgement in favour of Nanoco.
Patent infringement cases can take two years or more to get to trial and cost many millions of dollars to prosecute.
The Nanoco board said it is confident in the strength of Nanoco's IP portfolio and the suit against Samsung.
Damages models indicate that the group will retain the majority of any financial award or settlement and the group's relative and absolute share of any award will increase with the size of the overall award.
Nanoco chief executive, Dr Michael Edelman, said: "We are particularly pleased to be working with IP lawyers and a funder who have strong and established track records for successfully pursuing patent infringement cases, including against Samsung.
"The successful outcome of their extensive and detailed due diligence, including the use of independent experts, adds to our significant confidence in our case against Samsung for what we believe to be their willful infringement of our intellectual property.
"This follows on from the similarly detailed due diligence performed by our strategic adviser (Epicentre IP Group) and litigation counsel (Mintz).
"With third party funding for the costs of the litigation, alongside our recently announced agreement with STMicroelectronics underpinning our cash runway through the second quarter of 2021, we now have a platform on which to deliver new commercial business wins and further extend our cash runway while actively pursuing this lawsuit against Samsung."