B-North prepares for launch with new risk grading partner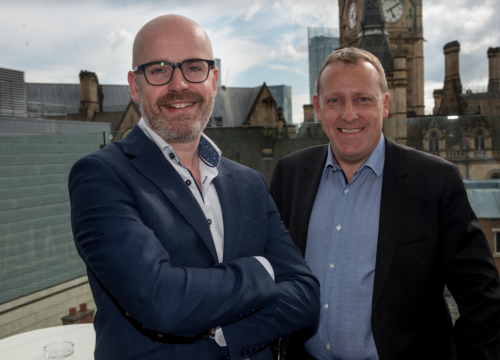 B-North, the firm looking to disrupt the £150bn UK business lending market, has selected a partner for a key element of its underwriting strategy,
Market-leading credit risk assessment solution, Wiserfunding has been selected by the Manchester-based firm as its risk grading partner. The partnership will enable the challenger bank formed in 2018 and which is currently finalising its banking licence, it to turn customer cases around faster and more accurately than other market participants.
B-North will use tools including Wiserfunding's prediction solution, which utilises AI, alongside traditional 'human' underwriting methods. The announcement follows the recent appointment of Rebecca Owen as Regional managing director for B-North's first lending pod, which is due to open in Manchester later this year.
Wiserfunding joins B-North's sophisticated tech-stack: which also includes Mambu's banking engine, nCino's cloud-based loan and deposit origination solution and Trunarrative's regtech platform for compliance and onboarding.
Jonathan Thompson, CEO of B-North, said: "As we prepare to launch our UK regional SME lending bank, we can see that unsatisfied market demand is increasing, against a challenging economic backdrop where borrower choice is reducing. At a time like this it is even more important that we deploy dynamic underwriting strategies, and use the best technology to support our people in making great lending decisions.
"Whilst underwriting decisions in B-North will ultimately be down to human judgement. Wiserfunding will allow us to deepen our understanding of potential borrowers whilst allowing us to accelerate the process of lending to SMEs."
Dr. Gabriele Sabato, CEO & Co-Founder of Wiserfunding, said: "Without any doubt, B-North represents one of the most exciting and credible specialist SME banks that is about to launch in the UK. So, we are really pleased to have the opportunity to support them in building their business.
"In this difficult moment for the UK economy, we look forward to powering up B-North origination, allowing them to support a larger number of small businesses by drastically reducing their decisioning time."