Mazars enables sale of consulting group as part of double takeover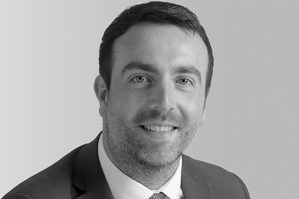 Accounting and advisory firm Mazars, has advised the shareholders of Manchester-based RoC Consulting on its sale to RSK Group for an undisclosed sum.
RoC, which provides civil, structural, geotechnical and geo-environmental engineering services, is based in Castlefield and has consulted on landmark projects, including prestigious developments such as Manchester's Airport City, Royal Horticultural Society's 62-hectare Garden Bridgewater in Salford, and prime retail space on London's Oxford Street
RSK Group, based in Helsby, Wirral, and headed by Alan Ryder, is an integrated environmental, engineering and technical services business and employs more than 4,000 staff in offices across the UK and worldwide.
RoC Consulting will join RSK's geosciences and engineering division and will continue to be led by managing director Rory O'Connor.
He said: "We are delighted to join the RSK family.
"I met Alan Ryder some months ago and immediately recognised that we share the same values, culture and ethos, which are of the greatest importance in forging an enduring, productive and rewarding relationship.
"We see this as a huge opportunity to leverage our brand with the support of the RSK Group, giving us access to a wide range of services that we can offer our clients and, thereby, provide numerous 'cross selling' opportunities. Simply, I'm very excited about the future, working together."
David Baggott, associate director, Mazars, said: "This has been a fantastic deal to work on and we are delighted to achieve a successful outcome for the shareholders of RoC Consulting.
"I wish Rory and his team all the best for the future growth, and also to RSK in a great opportunity to bolster its presence in the North West within its geosciences and engineering division."
Mazars' Dave Hilton, David Baggott and Joseph Quiligotti provided corporate finance advice, with Jon Capper and Rebecca Currie from the firm providing tax advice to the shareholders. Hill Dickinson's Ian Riggs, Katie Somerville and James Redshaw provided sell-side legal advice.
RSK also completed a second acquisition, alongside RoC Consulting, with the takeover of Kent-based asbestos removal specialists PA Group.