Share offer raises £3.4m for tech business to bolster legal battle funding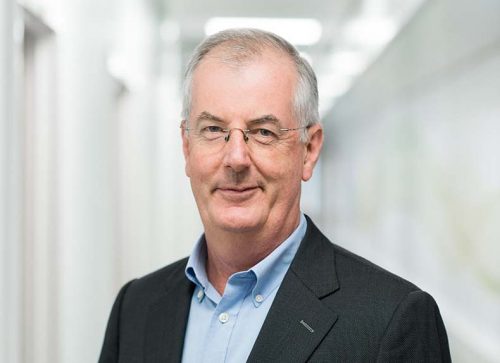 Nanoco, the Manchester University spin-out, has raised £3.4m through the sale of 19,479,856 new ordinary shares via PrimaryBid.
The net proceeds will be used to extend the company's cash runway, at least to the end of 2022, while supporting its core IP assets and its business operations during the ongoing lawsuit against Samsung.
Earlier this week Nanoco, which develops materials used in the manufacture of monitors and TV screens, announced it had signed a litigation funding agreement (LFA) with a large US litigation finance specialist which will cover the costs of its patent infringement lawsuit against Samsung.
The fundraising was announced just after 5pm last night.
Nanoco also issued a brief trading update which revealed "excellent progress" in delivery of services under the recently announced development agreement with ST Microelectronics on nano-materials for use in infra-red sensing applications.
The company has also recently won a development contract for a new technology application in the Display sector.
It said its development work in the Sensing and Display sectors both have the potential to lead to medium-term commercial production utilising its Runcorn facilities.
Also, the recently announced third-party funding for the company's lawsuit against Samsung ensures that the company retains the benefit of the claim which, if successful, could significantly exceed the current market capitalisation of the company, while allowing company resources to be focused on targeted organic business activities.
The statement said the company continues to trade in line with the board's expectations, with a cash runway that extends through the second quarter in calendar year 2021.
Nanoco chairman, Chris Richards, said: "We are delighted to have such strong demand and support from our shareholders.
"The proceeds from the fund raise now secure the company's operational cash runway until the end of 2022, with any new commercial opportunities creating further upside.
"The strong demand reflects investor confidence in the value in our IP and our core operational capabilities for the development, scale up and production of novel nanomaterials.
"With third party litigation funding, and an extended cash runway for the company, the potentially significant value in the lawsuit against Samsung is safeguarded against attempts to extend the litigation beyond the company's cash runway.
"It also allows us to continue to fully support our customers in the Sensing and Display sectors as they seek to expand and accelerate their own product development and sales.
"All of these factors combined deliver enhanced value for the group to the benefit of all of our stakeholders."