Engineering giant invests in nuclear decommissing innovation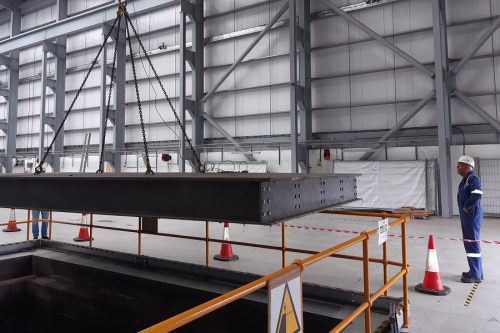 Engineering group Jacobs has opened a new research facility that it sees as an important focal point for the nuclear industry supply chain in Cumbria.
The engineering and technology centre in Egremont will focus on innovative solutions to decommissioning challenges.
It will support the supply chain in the region that supports the work at Sellafield and in the wider UK nuclear industry.
Jacobs CMS-I's technology vice president Greg Willetts said: "This new facility will be a centre for collaboration with highly innovative small and medium-sized enterprises based in Cumbria.
"We see our role as a developer and integrator of technologies, using our knowledge from hundreds of nuclear projects around the world to create fit-for-purpose systems for decommissioning."
The 14,000 sq ft space is on the Beckermet Industrial Estate, a mile from Sellafield. It will be home to up to 75 staff when social distancing restrictions are removed who will design and create new technologies and techniques.
The centre's work will include finding ways to speed up hazard reduction at nuclear sites among a wide range of decommissioning and waste management challenges.
Clive White, senior vice-president of Jacobs' CMS-I, added: "This new facility underlines our commitment to West Cumbria and complements the test rig facilities at our Technology and Innovation Center in Birchwood, near Warrington, which are used extensively by Sellafield engineering design teams based nearby."