Coronavirus business update: Latest news across the North West
Preston-based training provider PHX Training is returning to town centres across Lancashire to help local people back into work.
It has reopened its centres in Blackpool, Preston and Morecambe to help provide apprenticeships, trainings courses and back-to-work support to help people who have been made unemployed due to the coronavirus lockdown.
Following government guidance into reducing the risk of spreading COVID-19, centres have been fitted with social distancing floor markers, screens and extra anti-bacterial measures to protect learners and staff.
Carla Pearson, of PHX Training, said: "Unfortunately for many people in Lancashire, the virus has had a big impact on jobs, with many people losing their employment and potentially having to retrain and learn completely new skills to find work.
"It's vitally important that we are able to safely reopen our centres and offer as much support as possible to make sure that people have the best access to jobs and training support to be considered for new jobs.
"We're also working with local employers who may need to hire quickly, or to access the Government's apprenticeship bonuses.
"Our staff have been working around the clock to make sure our centres are as clean and safe to visit as possible, and we're eager to help as many people as we can back into work."
The training provider is continuing to provide training support online to people who can learn online, in addition to offering face-to-face sessions to support learners.
PHX Training said it is available to support local companies to make the most of the Government's Kickstart scheme to hire young adults into high-quality work placements lasting six months.
From August 1, businesses will be paid £2,000 for each new apprentice hired under 25, and £1,500 for any new apprentices over 25. The scheme is in addition to the existing £1,000 grant that the Government offers to business who take on young apprentices between 16 and 18.
::
The dispute resolution team at Clough and Willis, the Bury- and Bolton-based law firm, has seen a sharp spike in demand from residential landlords who want to know how they can be prepared for when they can start recouping outstanding rents at the end of August.
The Coronavirus Act initially banned residential possession proceedings until June 27, but that was recently extended until August 23.
Prior to the provisions of the Coronavirus Act, landlords could commence possession proceedings if a tenant defaulted on their rent – this is called a section 8 notice. The process would see the tenant being given two weeks' notice to correct the default, either by clearing or reducing the arrears.
However, the coronavirus regulations now mean that the notice period is three months and proceedings cannot be started until August 23, at the very earliest.
Fiona Gaskell, partner and head of dispute resolution at Clough & Willis, said: "The Coronavirus Act protected many vulnerable people during the height of the crisis, but it has left thousands of landlords across the North West being owed large amounts of unpaid rents.
"That situation simply isn't sustainable as landlords need to receive their rents or risk financial ruin."
She added: "The process of how landlords are able to secure the rent arrears owed to them will be, quite rightly, scrutinised, so it's essential the rules are followed and adhered to every step of the way.
"I'd encourage landlords to do their research, understand what they can and can't do and get prepared as lead-in time for issuing possession proceedings is now much longer than it's ever been."
::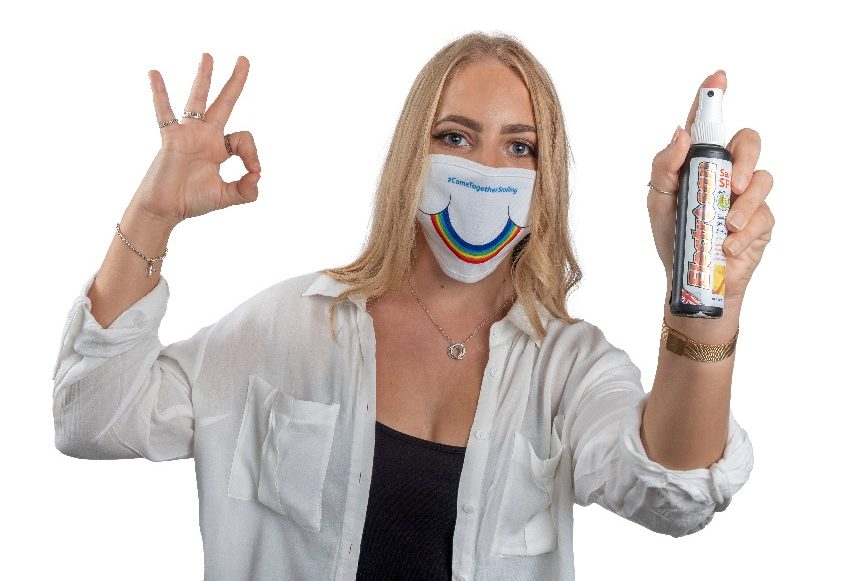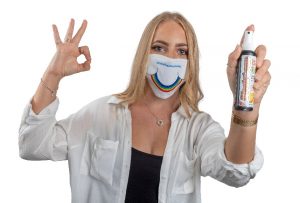 Crewe-based hygiene specialists Qualkem Brands has struck a unique deal which will support UK vulnerable children and put a smile on shoppers' faces from this Friday, with the launch of its SafeT kits.
The kit contains a unique triple protection face covering designed by Qualkem Brands' managing director, Ivan Anketell-Clifford, and a bottle of Electrosan On the Go sanitiser in a handy carry-out bag.
Children's charitym Barnardo's will get a £1 donation from every SafeT kit sold. New legislation from this Friday, July 24, mean face-coverings are mandatory in shops and supermarkets, in England.
Ivan said: "The idea for the SmileE and the SafeT kit came after we saw a huge demand from our Electrosan, once warnings began about COVID-19.
"Developing the rainbow theme synonymous with the pandemic, our face covering has an inverted rainbow 'smile' on the front.
"Christened the SmileE, we hope it will literally put a smile on people's faces during this difficult time and make the UK population look safe and feel safe. More importantly, it will help take the pressure off medical face mask supplies to the NHS."
He added: "To sign a deal with Barnardo's is a huge coup for Qualkem Brands. We are a small chemical blending company. In return, Barnardo's will receive £1 for every kit sold, along with 30p for each 100ml Electrosan On the Go sold, raising thousands of pounds towards their fantastic work which changes the lives of children for the better."
Barnado's chief executive, Javed Khan, said: "Barnardo's is grateful to Qualkem Brands for their generous support. The coronavirus pandemic has hit vulnerable families the hardest, with many reaching crisis point.
"The funds raised from these kits will help us continue our vital work providing a lifeline to vulnerable children across the UK, which is more important now than ever."
::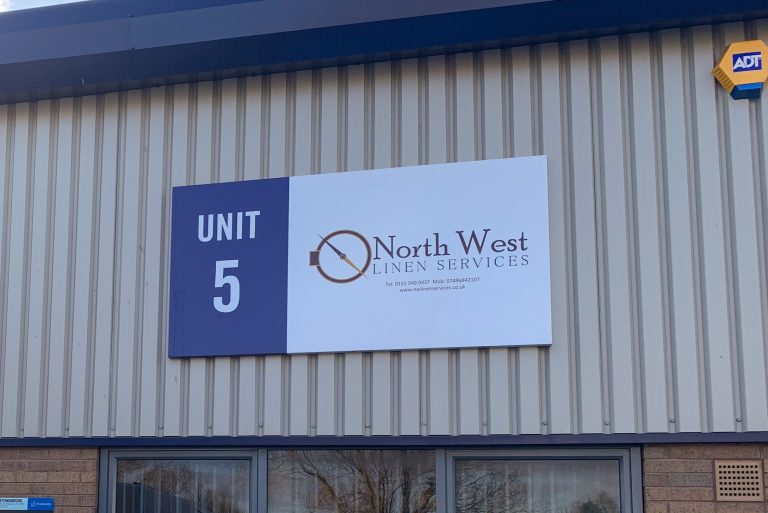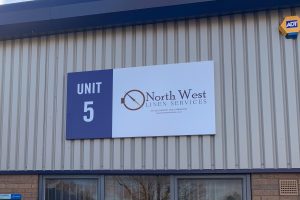 Liverpool-based SME funding provider MSIF is continuing to support regional businesses impacted by the coronavirus pandemic following the recent launch of its dedicated Coronavirus Resilience and Recovery Fund (CRRF).
North West Linen Services, a provider of laundry and linen hire services to hotel and hospitality clients throughout the North West, is one business that has successfully accessed the fund, and the Coronavirus Business Interruption Loan Scheme (CBILS) guarantee, to secure a £100,000 investment.
Managing Director, Anna Slater, approached MSIF for financial support and the organisation was able to deliver the funding needed to guide her Gilmoss Industrial Estate business through the coronavirus outbreak.
Anna said: "With our business being an extension of the hospitality sector, we found ourselves in a very difficult situation due to COVID-19. We had growing concerns about when the business would resume and how, in the meantime, we were meant to continue paying bills with no income to speak of.
"Having considered other avenues without success, I then approached Sue Chambers, an investment manager at MSIF and explained our circumstances. Thanks to MSIF we were able to quickly secure a £100k CBILS loan to allow the business to continue to trade and help us navigate our way through the impacts of the pandemic. MSIF have worked with us numerous times over the past six years helping us secure funding and progress our business."
Sue Chambers said: "I have known Anna and NW Linen Services for a long time and I had the pleasure of supporting the business through various stages of its growth. As a young businesswoman Anna has successfully grown her business and secured new contracts over the years, but sadly no-one could have foreseen the impact coronavirus would have on local businesses across the region."