Coronavirus business update: Latest news across the North West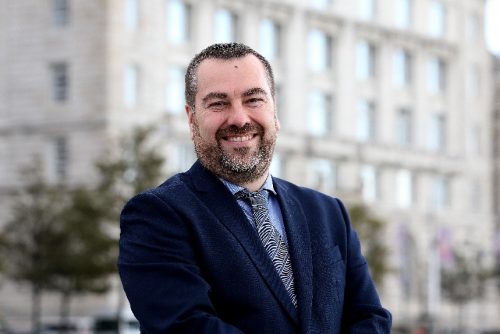 Following the recent launch of its dedicated Coronavirus Recovery and Resilience Fund (CRRF), Liverpool-based funding provider MSIF has reinforced its support for North West SMEs impacted by the COVID-19 pandemic by increasing its commitment to the CRRF to £3m.
The CRRF is available to support businesses which were viable prior to the pandemic but have been adversely affected by its impact.
The fund is supported by the Government's Coronavirus Business Interruption Loan Scheme (CBILS) guarantee, and can provide loans of up to £250,000 per applicant, without the need for any personal guarantees.
Under the scheme, the Government will also cover the first 12 months of interest payments and any lender-levied fees.
Mark Borzomato, chief executive of Alliance Fund Managers, MSIF's fund manager subsidiary responsible for delivering the CRRF, said: "The additional funding from MSIF will be very warmly welcomed by businesses who continue to go through a period of incredible challenge and uncertainty.
"Whilst the resilience and adaptability of the region's entrepreneurs has been impressive, challenges undoubtedly remain and they continue to require financial support both to maintain their resilience and then look to recover to their pre-pandemic state.
"Having completed multiple investments since the CRRF's launch in early June, we continue to see significant demand and receive numerous approaches for such support from SMEs across the Liverpool City Region and wider North West.
"We, therefore look forward to deploying the increased funds, and would encourage potential applicants to contact us as soon as possible should they wish to discuss their potential requirements."
::
A retired Bolton bus driver who has designed a new medical gel cool pack to help alleviate pain for injured patients has turned his efforts to manufacturing an affordable and high-quality sanitiser for use in local hospitals.
Colin Lowe, 61, was in the final stages of establishing his new business 'Ease for You' when COVID-19 began to spread across the country.
His original product – a non-solidifying freezable gel – has been in development for more than a decade after Colin experienced a back injury in 2009 and wanted to find a better alternative to frozen peas and ice packs.
Using only three ingredients, Colin's product has been developed with academic support from Prof Mohsen Miraftab and a team of researchers and medics at the University of Bolton, thanks to an introduction via GC Business Growth Hub.
Colin said: "It broke my heart seeing footage of nurses and care home workers crying because of the lack of provisions and the pressures they faced earlier this year.
"After seeing the cost of sanitiser triple in some cases as a result of coronavirus, I decided I had to do my bit and help out.
"It's been a pleasure to bring together a team of experts who have helped me to tweak my original product concept and create a lower cost, but high grade sanitiser option for medical services."
With support from a local investor, Colin has already manufactured nearly 1,000 litres of the new sanitiser, which is being gifted to Bolton Hospice and a number of local care homes.
He hopes to soon secure a deal for the longer-term manufacture and supply of both the sanitiser and his original 'non-freezable' gel, which could support manufacturing and distribution jobs in the region.
::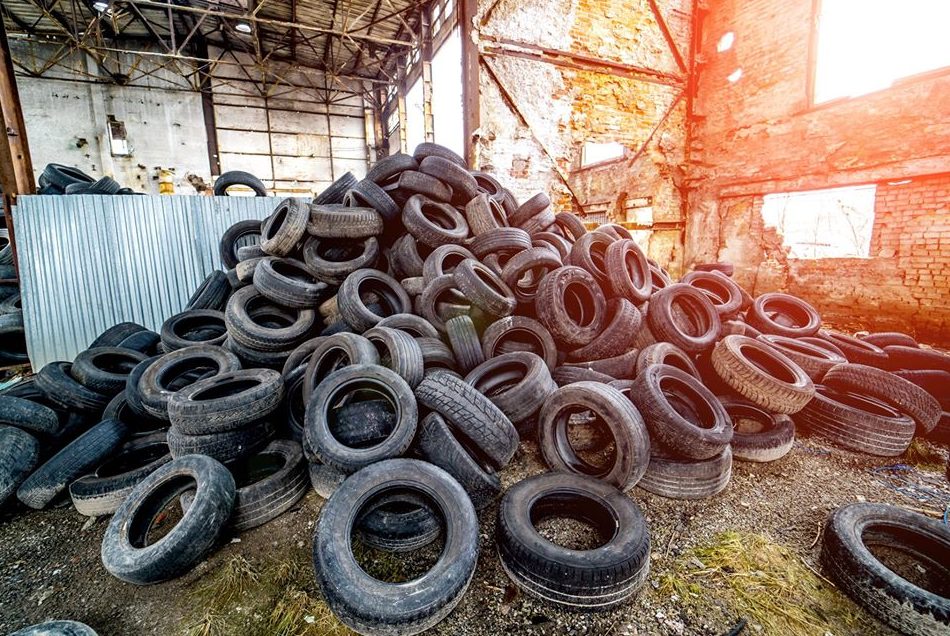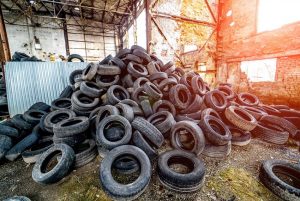 Warrington-based recycling business AC Tyres has managed to navigate the pandemic lockdown with £100,000 from the Coronavirus Business Interruption Loan Scheme.
The company offers sustainable tyre disposal services across the UK.
With two premises in Warrington and operating a large fleet of vehicles catering for all tyre collection and disposal needs, the firm accepts and processes more than 20,000 tyres per week.
When government lockdown guidelines resulted in the temporary closure of motor garages the firm found itself unable to process tyre collections, leading to an immediate disruption in sales and cashflow. Due to the inevitable shortfall in income, the business required a cash injection.
It was introduced to AIM-listed finance provider, 1pm plc, by Halo Corporate Finance, which sits on 1pm's panel of expert brokers.
Alun Winter, head of loans at 1pm, said: "Stepping in as a supportive funder, we help UK businesses like AC Tyres navigate through these uncertain times and come out of the other side stronger."
AC Tyres director, Andrew Sommerville, said: "We initially struggled to find a financier who would listen to us and package a solution that could support us during these challenging times.
"1pm and Halo understood the challenges we were facing and worked quickly to provide us with a funding solution.
"The quick turnaround has been instrumental in helping us kickstart our operations as government guidelines begin to relax."
::
Two young tech entrepreneurs in Manchester have created a unique digital high street app to help diners find out which restaurants are participating in the Government's 50% off scheme, which launches in August.
Michael Lawes and Jordan Ryan Madeley, from Sancus, came up with the idea when they started getting bombarded with questions about the 'Eat Out to Help Out' meal deal, announced earlier this month by Chancellor Rishi Sunak, through another digital high street platform they run.
"We could see that people were finding it hard to find out which businesses were signed up, so we decided to build something that made it easy to find all the information at your fingertips," said Michael Lawes.
"We think it's a great scheme but the Government seems to be relying on posters in participating restaurants – and we want to digitally empower it."
Within a few hours of the app launching, more than 1,000 people had signed up to it.
Michael Lawes added: "It's clear there's enormous interest in this scheme and we're rapidly onboarding businesses because we all want to see our hospitality sector bounce back."
"The beauty of the app is that it's a lot more than just a list of venues.
"Each establishment can manage their own digital profile, upload all their information and menus, as well create posts such as other offers, events and news to drive new footfall. It can help showcase what makes them special, such as their local produce, a new 'pop up' outdoor terrace or live music, for example.
"This content can then be promoted to their own digital customer database across app, web, email and socials at the click of a button. With loyalty, automation and personalisation features built in, it's an extensive digital offering that can boost the high street experience."