Bank's losses widen in 'challenging market'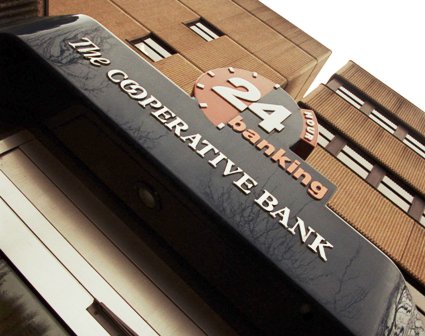 Losses widened at The Co-operative Bank although the success of its turnaround plan meant it was able to be resilient in the face of the coronavirus pandemic.
But it warned it is "a challenging market for all banks" and it sought to reduce its operating costs following the interest rate reduction to historic lows in March.
It has also assessed the financial cost of Covid-19 to its business as £11m, as its pre-tax losses increased 16% of £44.6m
The Co-operative Bank's chief executive Andrew Bester said: "Whilst we have reported an underlying loss in this period, as expected in our plan, our franchise continues to show resilience, with positive growth in balances and new customer numbers.
"The significant progress made in transforming the Bank over the last few years means we entered this period of economic uncertainty in a position of resilience, with a strong CET1 ratio, strengthened IT infrastructure, and a low-risk credit book."
It is optimistic that its "distinct ethical brand is resonating with customers at a time when community and co-operation have rightly had renewed importance for many people".
Bester added: "The values and ethics of the co-operative movement are central to everything we do and we are committed to continuing to support as much as we can as the nation looks to recover from the effects of the pandemic."