Interim results shot in the arm for pharmaceutical giant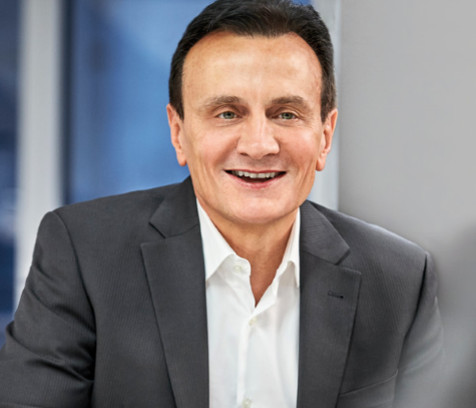 Drugs giant Astrazeneca reported better first half revenues and profits today.
The group, which is involved in the battle to find a vaccine for the coronavirus, revealed that during the period sales rose 12% to $12.63bn, while pre-tax profits more than doubled from $899m to $1.896bn.
There was growth in every region for the group with an increase in emerging markets of nine per cent to $4.329bn, with China growth of 10% to $2.659bn.
China increased by seven per cent in the second quarter to $1.243bn. Total Revenue in the US increased by 13% in the half to $4.177bn and in Europe by 17% (20% at CER) to $2.447bn
Astrazeneca said it has prioritised broad and equitable supply of a OVID-19 vaccine throughout the world at no profit during the pandemic.
Earlier this month, results from the ongoing Phase I/II COV001 trial, led by the University of Oxford, were published in The Lancet showing that recombinant adenovirus vaccine AZD1222 (ChAdOx1 nCoV-19) was tolerated and generated robust immune responses against the SARS-CoV-2 virus in evaluated participants.
Late-stage trials are currently under way in the UK, Brazil and South Africa and are due to start in the US.
These trials will determine how well the vaccine will protect from the COVID-19 disease and measure safety and immune responses in different age ranges, at various doses.
Astrazeneca employs around 4,700 people in the North West on sites at Macclesfield and Alderley Park in Cheshire and Speke on Merseyside.
Chief executive, Pascal Soriot, said: "I want to thank my colleagues around the world for producing a strong performance in the first half of the year, delivering further revenue growth and another step forward in profitability and cash generation.
"I was particularly pleased with the robust growth in emerging markets and the success of our new medicines.
"We made further progress with our pipeline, highlighted by the overwhelming success of Tagrisso in the ADAURA trial and with Farxiga, which expanded its potential beyond diabetes.
"We are also pleased with our new collaboration with Daiichi Sankyo on DS-1062, which strengthens our growing Oncology portfolio.
"Furthermore, our company has mounted a significant response to COVID-19, with capacity to deliver over two billion doses of AZD1222, the accelerated development of our monoclonal antibodies and new trials for the use of Calquence and Farxiga to treat patients affected by the virus.
"Looking ahead, while we continue to anticipate variations in quarterly performance, the continuation of our strategy makes us confident about the future.
"We are retaining our full-year guidance that is underpinned by the focus on commercial execution and an exciting pipeline of new medicines."