3D tech recruiter planning further European expansion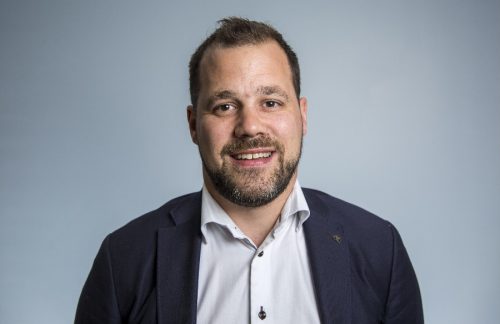 Tech recruitment company 3ecruit is considering opening a second office to support its expanding European operations.
The Chester-based company, which claims to be the world's only 3D technologies recruitment agency, is seeking to establish a German-speaking office on the continent as part of its long-term growth strategy.
Founded in 2014 by Jan Vandewalle with investment from industry expert Gary Dewhurst, the candidate-driven career consultants work exclusively within specialist sectors involving 3D technology, additive manufacturing, 3D visualisations, computer generated imagery (CGI), virtual reality, and gaming.
3ecruit has been cushioned from the worst effects of the COVID-19 crisis due to its extensive international customer base, benefiting from an uptick in recruitment in those countries that emerged from lockdown measures earlier than the UK, or were less affected by the pandemic.
With the UK accounting for just 10% of its business, the multilingual team is focused on the EU, together with expanding its share of the global market, having recently secured contracts in Japan, the US, the Middle East and Australia.
Jan Vandewalle said: "To establish a fluent German-speaking office would be a real advantage as it is one of the main languages of business.
"It would also allow us to reinforce existing relationships with our German-speaking clients and provide a base for 3ecruit to proactively develop new business opportunities in a country that continues to benefit from a strong economy.
"We have experienced significant organic growth over the past few years, in many cases through the recommendations of multi-national businesses."
3ecruit initially launched as a specialist recruiter to support the emerging 3D technology, architecture and managed print solution sectors, and the company has established a strong presence in a range of industries including TV, film and gaming, as well as automotive, aerospace and healthcare.
It recently added a team of print, promotional and point of sale recruiters in response to the growing amount of 3D-designed promotional materials.
One expanding market is 3D printing within the medical sector, including prosthetics and implants, research, personalised medical products, and equipment.
There is also great demand by surgeons for VR software, to help plan and prepare complex medical procedures.
Jan added: "We intend to focus on the international market over the next 12 months and the possibility of opening a German-speaking office is a key part of that strategy.
"Overall, the future is bright as we provide recruitment solutions within rapidly-expanding and developing technologies which are impacting in every part of our lives."