New coronavirus restrictions imposed across North West region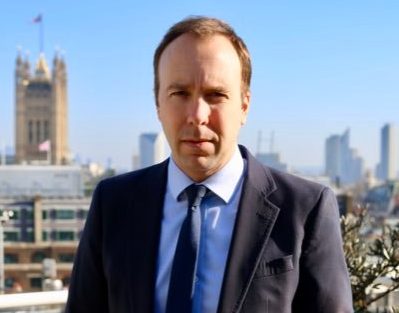 New measures restricting movement and contact among people and households were introduced across Greater Manchester and East Lancashire last night.
In a move that has drawn fierce criticism of the way the Government announced the new rules that came into force at midnight, it means four million people will be affected by the tighter restrictions.
These cover the whole of Greater Manchester, and the East Lancashire boroughs of Blackburn with Darwen, Burnley, Pendle, Rossendale and Hyndburn.
Parts of West Yorkshire were also included.
Health Secretary Matt Hancock said action was needed because of a spike in coronavirus cases.
The measures mean different households will not be allowed to meet in homes or private gardens.
Individual households will still be able to go to pubs and restaurants, but not mix with another household.
Mr Hancock also said the same restrictions would apply in Leicester, where a local lockdown has been in place for the past month.
However, pubs, restaurants and other facilities will be allowed to reopen in the city from Monday, as some of the stricter measures are lifted.
Mr Hancock tweeted the announcement just after 9pm last night.
He said: "The spread is largely due to households meeting and not abiding to social distancing. So from midnight tonight, people from different households will not be allowed to meet each other indoors in these areas.
"We take this action with a heavy heart, but we can see increasing rates of COVID across Europe and are determined to do whatever is necessary to keep people safe."
Full details of the restrictions were posted online at midnight.
Labour leader, Sir Keir Starmer, criticised the manner of the announcement, saying it would have been better handled with a press conference.
Andy Burnham, Mayor of Greater Manchester, urged people to remain vigilant and protect one another.
He said: "Over recent days there has been a marked change in the picture across Greater Manchester with regard to the spread of COVID-19.
"We have always said that we will remain vigilant and be ready to respond quickly should the need arise.
"I ask all Greater Manchester residents – young and old alike – to protect each other by observing these new requirements.
"They will be reviewed weekly, meaning the more we stick to them, the quicker they will be removed."
Chris Fletcher, director of policy and communications at Greater Manchester Chamber of Commerce, said: "It should be made clear that these measures are squarely aimed at preventing the spread of COVID-19 between households and should not have any immediate impact on businesses in Greater Manchester.
"People can still go to work and move around within existing safety guidelines and advice around work places and transport.
"One possible area of concern will be the hospitality sector, just finding its feet again after coming out of lockdown, and, whilst these measures allow premises to stay open, there will no doubt be some confusion over what people are allowed into premises in what groupings.
"Our members and the wider business community have been magnificent in the last few months but the manner and way this was announced could have and should have been better.
"However the focus must now be focused on working with a new series of measures and restrictions and also planning for the changes to work from home guidance and furlough due on 1st August.
"It is vital that every effort is made to prevent further job losses and grow back vital parts of the economy."