Fears that West Lancs could be hit by local lockdown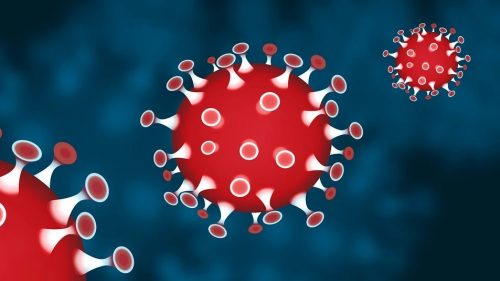 There are fears that parts of West Lancashire could follow other areas in the region and be facing lockdown measures.
West Lancashire Borough Council issued a warning to residents to be vigilant due to an increase in the number of COVID-19 cases in the borough.
And Cllr Ron Cooper, representing Tanhouse ward, published a facebook post last Friday revealing that the authority is progressing its local prevention plans in anticipation that lockdown measures will be imposed.
This follows similar action covering Greater Manchester and parts of East Lancashire, as well as Preston, where infection cases rose.
Cllr Ian Moran, leader of West Lancashire Borough Council, said "This is a critical time for the whole of West Lancs.
"We need everyone to play their part, it is really important you and your family know and are still following the safety advice especially where you need to wear a face covering, to keep washing your hands and keep a safe distance."
Chief operating officer, Jacqui Sinnott–Lacey, said: "Other areas within the North West, including areas as close to the borough as Preston, have needed to implement local lockdown measures and we really need to keep West Lancs moving.
"None of us want a local lockdown to be introduced so we all need to work together to prevent this.
"We are working closely with our partners across the whole of Lancashire, but most of all we need everyone to remember COVID has not gone away and they need to follow the safety advice."
The current guidance for residents is that they should wear a face covering in enclosed spaces such as on public transport and in shops including shopping malls.
They should also arrange a test if they have any symptoms, no matter how mild.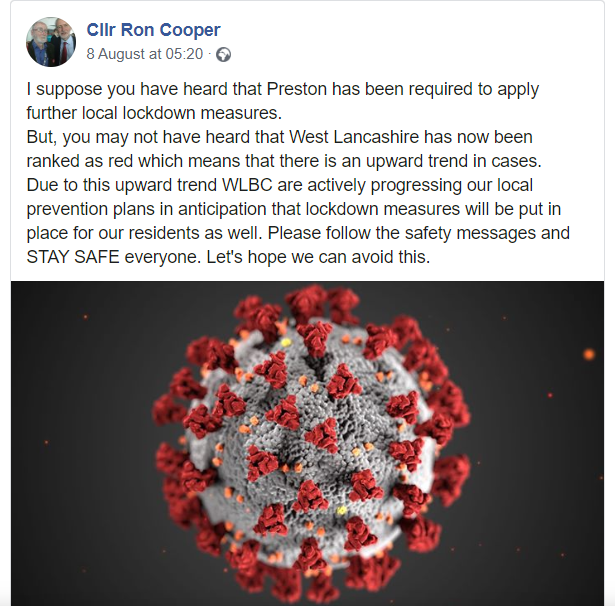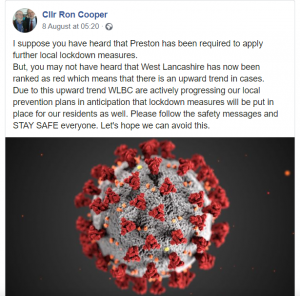 Cllr Cooper's post read: "I suppose you have heard that Preston has been required to apply further local lockdown measures.
"But, you may not have heard that West Lancashire has now been ranked as red which means that there is an upward trend in cases.
"Due to this upward trend WLBC are actively progressing our local prevention plans in anticipation that lockdown measures will be put in place for our residents as well.
"Please follow the safety messages and STAY SAFE everyone. Let's hope we can avoid this."