Steps for Recovery: Greater Manchester Tourism, Hospitality and Leisure Sector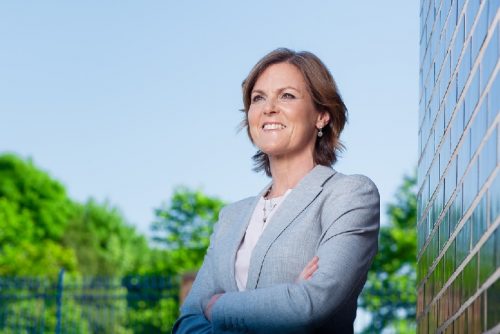 By Sheona Southern, Managing Director, Marketing Manchester, part of the Growth Company
There is no doubt that the COVID-19 pandemic has had a massive impact on the economy of Greater Manchester.
And of all sectors, tourism, hospitality and leisure has been amongst the most devastated: With almost 70% of the £9bn annual economic value of the sector estimated to be lost this year, the consequences for businesses and their 101,000 employees in this sector will be deep and long lasting.
Whilst much of Greater Manchester's economy is beginning to return to a new normal, recovery for the tourism, hospitality and leisure sector will take significantly longer, as operational capacity continues to be restricted and many of the key drivers for Greater Manchester's visitor markets remain closed.
Moreover, without the return of the meetings and corporate business markets, of major concerts, events and sporting fixtures, of theatres, cultural venues and the night-time economy, and of domestic and high spending international markets, the sector faces a difficult and slow recovery.
National forecasts suggest that it will be 2022 before domestic tourism recovers to 2019 levels, and international tourism not returning to pre-COVID-19 levels until 2023; however, the forecast is mixed, with some destinations facing greater adversity than others.
Marketing Manchester is the Destination Management Organisation (DMO) for Greater Manchester and is part of the Growth Company.
It is the official Tourist Board and Convention Bureau for the City Region, charged with promoting Greater Manchester on a national and international stage as a place to visit, invest, meet and study.
In partnership with NatWest and eight other DMOs across the North of England we have been regularly surveying over 100 tourism businesses to create a barometer that accurately measures the UK post-lockdown business environment.
We're currently half way through the 16-week study and one of the key take-outs is the contrast, in terms of the impact of COVID-19, between urban and rural destinations and how cities have been particularly hard hit.


It's for this reason that Marketing Manchester has been especially focused in recent months on leading the way for recovery for the tourism, hospitality and leisure sector in Greater Manchester.
In many ways it's a challenging sector to support as it's comprised of so many sub sectors including culture, sport, the night-time economy, food and drink, accommodation and more.
We've, therefore, adapted our business to focus on support for the sector through initiatives such as our tourism and hospitality support hub which has been running since late March.
We've thrown our weight behind lobbying efforts for extensions to furlough and additional support for the sector.
And we've developed the Greater Manchester Tourism Industry Emergency Response (TIER) group comprised of senior leaders from the public and private sector across our tourism, leisure and hospitality sector in preparation for the recovery task that lies ahead.
The TIER group is currently developing a one-year tourism recovery plan, which complements Greater Manchester's Living with COVID Resilience Plan, by setting out a series of ambitions and goals that will enable the sector to both recover to previous levels and be best placed to rebuild sustainable growth post COVID-19.
Alongside this we are also working with 16 other DMOs from across the country on a proposal for government that spells out in great detail what we, as DMOs, contribute to our local economies.
The proposal concludes with an urgent recommendation for a strategic review to establish a national portfolio of DMOs so we are competitive to face the task ahead for recovery and leaving the EU.
Lastly, and most importantly, is the ongoing work we are doing to try to safeguard Greater Manchester's and the North's international connectivity, which is vitally important because of Manchester Airport's unique capacity, its gateway position and the symbiotic relationship between international air routes with all areas that we work across, including international trade, tourism (business and leisure), academia and inward investment.