Coronavirus business update: Latest news across the North West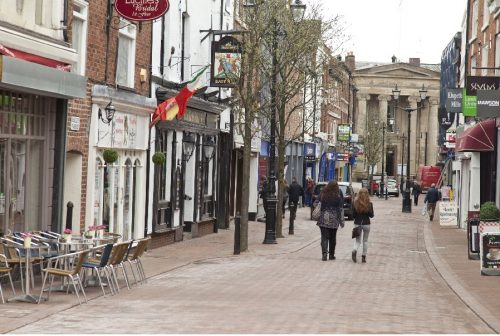 X

Register for free to receive latest news stories direct to your inbox
Register
Cheshire East Council has joined forces with Macclesfield Town Council and local stakeholders to help spearhead the town's recovery from the impact of COVID-19.
A recovery working group has been created with the objective of developing a recovery plan for Macclesfield town centre and the wider town.
The group, jointly chaired by Cllr Janet Jackson of Macclesfield Town Council and Matthew Baqueriza-Jackson of Make It Macclesfield, includes representatives of Cheshire East and Macclesfield Town Councils as well as the voluntary sector, landlords and local businesses as well as experts in town centre development, housing and heritage.
This working group will seek and listen to the views of local residents and stakeholders, including local businesses, to harness ideas and develop schemes with the aim to 'build back better together'.
The group will consider suggestions put forward to help the town centre recover from the impact COVID-19 has had on the local economy.
Macclesfield has begun a journey to recovery, with visitors to the town centre increasing over recent weeks since lockdown restrictions were eased.
Many cafes and restaurants benefited from an increase in customers during the 'Eat Out to Help Out' scheme last month. Macclesfield's cinema, Cinemac, has also begun showing classic films and new releases and there has been the reopening of the town's iconic Treacle Market.
Cllr Nick Mannion, Cheshire East Council's cabinet member for environment and regeneration, said: "It is important we continue to listen to residents and town centre businesses about ongoing issues and look for innovative ways to do what we can to support the town centre in recovery.
"Many people have relied far more heavily on their local services during lockdown and I hope we can look for ways to encourage that to continue to support the town centre in recovery. I encourage everyone who feels confident to do so, to shop locally and support your local high street."
Cllr Fiona Wilson, Macclesfield Town Council's town centre and regeneration champion, said: "I am pleased that we have quickly pulled together a varied and experienced working group to develop our recovery plan for the town centre.
"I look forward to seeing a town centre that is vibrant, with varied attractions for all our residents and visitors, which we can all enjoy and be proud of."
::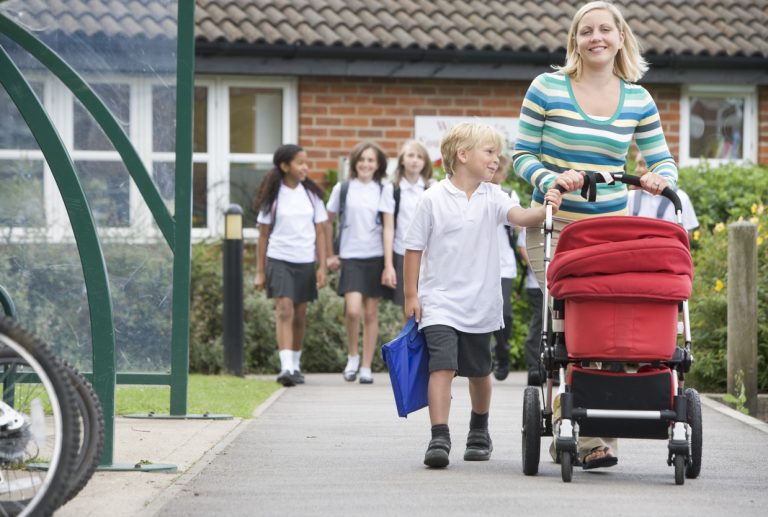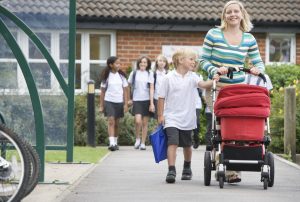 Cheshire East Council is also working with schools to put additional measures in place to make school drop-off and home times safer for pupils, parents and teachers.
Schools in Cheshire East have seen a positive start to the Autumn term, despite COVID-19.
Attendance has been high and measures planned and put in place over the Summer, to minimise the risks of COVID, have been largely successful, so far.
Now, following a few days of full opening for many schools, the council is working to support schools in refining arrangements to further improve safety. This includes considering allowing parents to enter the school playground when dropping off and picking up.
Cllr Kathryn Flavell, cabinet member for children and families, said: "Schools, pupils and parents are doing a fantastic job in getting back to school safely.
"We've now had a few days to see how all the plans are working. Schools are adapting and amending arrangements where improvements can be made.
"For some schools, this may include allowing parents to enter the playground at drop-off and home time. While Department for Education (DfE) guidance is that parents should not enter the playground, we know that, for some schools, allowing this will enable better social distancing and actually improve safety.
"Some schools are seeing congestion at the school gates and on footpaths, with people walking in both directions due to staggered start and finish times, meaning social distancing is difficult or impossible.
"In these circumstances, we have asked schools to advise parents to adopt a one-way system, where possible, with parents using one footpath to access school and the pavement on the other side of the road to leave school. We appreciate this may not possible in all cases.
"Allowing parents into the open space of a playground may, in some cases, help to give the space required to maintain social distancing at busy times. Schools will need to risk-assess these new arrangements and will advise parents if they change their arrangements.
"If this is implemented at your school, I would ask you to use the space to maintain social distancing and help each other to stay safe when moving around.
"We have asked DfE for further clarification and await their response."
::
Two Manchester-based entrepreneurs have launched a food and drink ordering app for the hospitality trade offering a complete in-venue solution, in a sector that has had to heavily adapt following the COVID-19 pandemic.
The no-download app, named Peazi, has been developed over the past 12 months by tech specialist David Pickering, who previously sold his tech-based business to Peak AI, and Niels Nielsen who heads up GS Systems, supplying EPOS systems to the same industry.
The app has been successfully placed in sites across the UK, including at social hotspots Dukes92 and Baa Bar.
With the adaptations these venues have had to put in place since reopening post-COVID, the process of ordering in a safe manner directly from the consumer's table has become a crucial part of the eating out process and part of the 'new normal'.
The customer simply scans a QR code provided on their table which takes them to the venue's full food and drink menu to allow selections and payment all from their phone. This enables limited contact with the waiting staff and provides a safer and simpler experience during these testing times.
The app is supported by artificial intelligence and can be bespoke branded to each venue, positioning it as a market leader.
In addition to the app being used by customers in-venue, it can arrange orders for collection and delivery and accepts all payments, creating a no fuss, full service solution.
David Pickering said: "We started developing Peazi back in 2019, before we knew how this year would pan out. The app has become even more integral to the hospitality trade to enable the sector to fully open in line with the essential guidelines.
"We wanted to provide a branded solution for venues, as well as something that was easy to use and beneficial to the customer. We believe we've achieved this with Peazi and look forward to growing the brand."
Local branding and design agency, Creative Spark, took on the brief and brought the Peazi brand to life through colourful imagery and playful iconography.
The company is currently seeking investment to support its ambitious marketing and international growth plans.