Council withdraws support on £100m scheme for return of Sale Sharks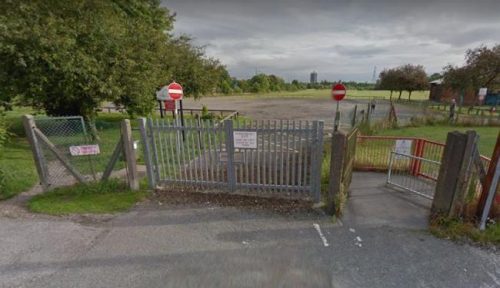 Rugby club Sale Sharks' dream of returning home have been kicked into touch.
Trafford Council announced today that it has withdrawn its support for a scheme that would have seen the team build new facilities in the town as part of plans for a new multi-purpose sport and activity hub.
Crossford Bridge Playing Fields in Sale had been identified as the potential location for the scheme, Crossford Bridge Community Sports Village.
However, Trafford Council declared that it will not be supporting further pre-planning application consultation on the proposals for the village.
Consequently, the second phase of consultation, during which detailed plans were due to be shared with the community to offer another opportunity to provide feedback, will not be going ahead.
Crossford Futures, the company leading the proposals, received more than 2,500 responses to the first phase of consultation, with local residents, businesses, schools and grassroots club members all taking part.
The Sale community was invited to feed back on the early vision for the scheme, which aimed to establish Crossford Bridge as a place that brought the community together to socialise, be more active and be inspired by world class sport.
Following this, Crossford Futures had been working closely with members of the community to create detailed plans based on the consultation feedback.
As a part of a collaborative working group process, which included the three sports clubs onsite, proposals were being created which would offer enhanced facilities for all current site users, including sports clubs and the wider community, as well as protected green space and a range of health and social inclusion programmes.
However, Andrew Western, leader of Trafford Council, said: "Trafford Council, along with Crossford Futures and Sale Sharks, approached the pre-planning application consultation for Crossford Bridge Community Sports Village with the shared aim to listen closely to the views of our local community and ensure every voice was heard.
"Following the initial phase of consultation, we have taken the decision not to support the proposal.
"We would, however, like to acknowledge the professionalism and transparency of Crossford Futures and Sale Sharks throughout this process, especially their willingness to listen and work collaboratively with the whole community.
"We share with Sale Sharks a desire to see them back in Sale in the future if a suitable site can be found."
Graham Young, director at Crossford Futures, said: "We would like to thank every one of the thousands of residents, business leaders, councillors and sports club members that took part in the initial consultation.
"Whilst we understand the political decision that has been taken not to support the next stage by our friends at Trafford Council, we are extremely disappointed that we will not be able to share the detailed plans that we have been developing collaboratively with the local sports clubs and community over the last few months – we know many members of the local community were looking forward to seeing these.
"We are convinced that these plans would have attracted support throughout Sale and the wider borough, especially as they support the aspirations and address the concerns raised in the initial consultation.
"We are hopeful that the thinking developed during this wide-ranging consultation will not be wasted and will come to benefit the community and Sale Sharks at some point in the future.
"We were encouraged by the significant numbers of residents in Sale who supported our objective to ensure that these plans benefited the entire community.
"This investment, approaching £100m, would have not only delivered Crossford Bridge Community Sports Village, but would have also driven wider regeneration of the area including improvements to transport links. We truly believe this is a lost opportunity to inspire more active lives, meaningful job creation and acting as a catalyst for the local economy."
He addded: "We would like to thank all of the national governing bodies for their help and guidance on the inclusion of a new floodlit 4G pitch, new running track, new sprint track and further enhanced facilities such as grass pitches which can be used all year round and a new state-of-the-art community pavilion within our plans.
"The feedback from the local community also ensured that a cycling and teaching hub, as well as walking and running routes, café, community space and children's climbing and activity centre formed part of the proposed scheme.
"Finally, the health teams within Trafford, alongside local educational establishments, were fundamental in planning wellness and education facilities to complement the social inclusion programmes developed by Sharks Community Trust."
Simon Orange, owner of Sale Sharks, said: "Our fanbase, in Sale and beyond, have been extraordinary in the support they have shown throughout this initial consultation.
"Our shared vision was to create a multisports community hub to inspire future generations and positively impact Sale through additional health, education and social inclusion programmes.
"We would like to thank every fan, resident, sponsor and business who has invested significant time in helping to shape these plans.
"This consultation has given us even more confidence in our future ambitions.
"We have made no secret that our long-held ambition is to return our elite men's and women's teams to our hometown of Sale, and to further strengthen our community ties.
"The learnings and partnerships developed throughout this exercise have moved us forward significantly.
"Although disappointed by this political decision in the short term, we look forward to delivering a solution in the future that puts our great fanbase and city region at the heart of it."