Further delays likely to introduction of new Merseyrail train fleet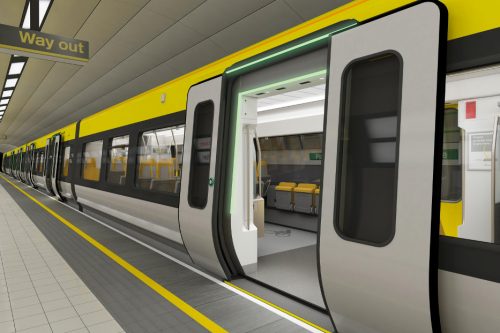 The new £500m Merseyrail train fleet faces further delays to its introduction, TheBusinessDesk.com can reveal.
Transport authority Merseytravel had planned to launch the new fleet in phases throughout this year.
A previous planned launch had already been delayed due to problems with peak-hour trains overlapping the signalling system at some stations, as revealed by TheBusinessDesk.com last August.
So Merseytravel is now planning to unveil its new fleet in January 2021 – but that seems unlikely because a deal is yet to be struck with train drivers' union Aslef.
Failure to reach an agreement has meant training has not even begun for drivers on the new fleet, which is made by Swiss manufacturer Stadler.
As new trains have been arriving from Switzerland since last October they have been undergoing tests on the Merseyrail network, usually late at night. But this has been under the control of Stadler staff.
Even these tests have now faced delays following the onset of the coronavirus pandemic which has affected movement of Stadler employees between Europe and the UK.
But with no agreement with Aslef in place, just four months away from the new fleet's planned introduction and full training still to take place, a January launch seems highly unlikely.
Also, until an agreement is struck with Aslef, train guards' union, RMT, would not sanction working on the new rolling stock.
Merseytravel and RMT were locked in a bitter dispute over the role of guards on the new trains which began in September 2017 and was only resolved in October last year following a series of strikes.
RMT regional organiser, John Tilley, said: "We can't sign off the guards' dispute until there's agreement on the drivers, which is tied in to training."
He said the RMT wants to see the new fleet introduced as soon as possible: "We're meeting with Merseytravel and working with (Metro Mayor) Steve Rotheram and his team to get this done."
But he said with no Aslef deal in place, the introduction of the new fleet is highly unlikely: "I expect them to be delayed beyond the January date," he added.
Aslef, which boasts a 21,500 membership, representing 96% of train drivers in England, Scotland and Wales, confirmed it is still waiting to receive details of an offer from employers.
An Aslef spokesperson said: "We have had no proposals from Merseyrail, as yet."
A Merseytravel spokesperson said: "The new trains programme, like many other major projects across the UK, has been impacted by the coronavirus pandemic.
"We are currently assessing the level of that impact on the overall programme but there is still extensive uncertainty on the timescales and impacts associated with COVID-19 and we will provide more details as soon as we are able."