Ultimate Products co-founder steps down from board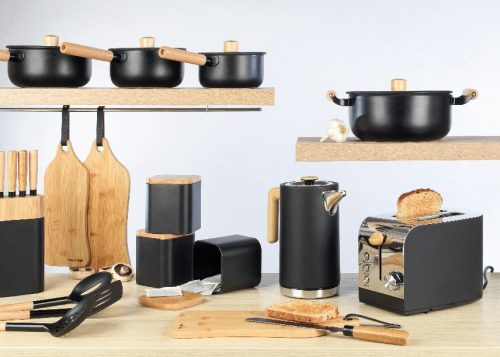 The co-founder of Ultimate Products Barry Franks is stepping down as a non-executive director as part of a reorganisation of the company's board.
Franks invested in the Oldham-based company alongside chief executive Simon Showman when it launched in 1997 and has been a non-executive director since 2005. He will become the company's president, "in recognition of his outstanding and continuing contribution".
Jim McCarthy, chairman of Ultimate Products, said: "It is impossible to overstate the contribution that Barry has made to Ultimate Products, from his role as co-founder and mentor to Simon Showman in the early days of the Company to his financial backing of the buy-out of LDC's investment in 2014."
Ultimate Products manufactures and distributes products for a portfolio of brands which includes Kleeneze and Dreamtime while it also holds the licences for Russell Hobbs and Salter.
It generated sales of £115.7m in the year to July, with a healthy growth in online sales offsetting some of the drop caused by the Covid-19 lockdown.
Its share price is now trading around a three-year high, giving the business a market value of £80m.
It has made two appointments to the board. Former Boden chief executive and senior Tesco executive Jill Easterbrook and PwC's former London region private equity leader Christine Adshead have joined with immediate effect.
McCarthy added: "Jill brings with her a hugely relevant skillset from her many years of working for some of the biggest names in UK retail, whilst Christine's long career in senior advisory positions will be invaluable. We look forward to benefitting from their outstanding track records in a variety of leadership, strategy, advisory and operational roles."