Significant acquisition and international expansion planned for fintech business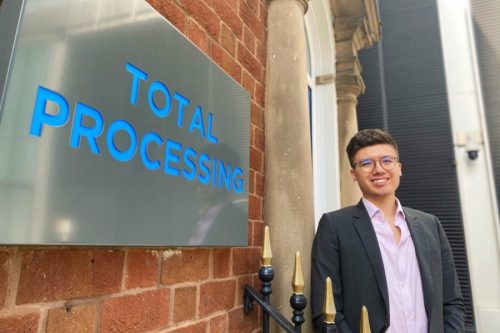 Fintech business Total Processing is gearing up for growth after securing £5m funding.
The Manchester-based business plans to make a significant acquisition, recruit 30 people in the UK in the next year and accelerate its growth internationally.
Total Processing provides payment services for online transactions and has recently launched an office in Frankfurt and will shortly open a base in Dubai.
It has secured £5m CBILS funding via alternative lender BOOST&Co to support its ambitions to rival established merchant services providers like Stripe and Worldpay.
The funding will help the business to grow while it stays "independent and owned by entrepreneurs". It plans to deploy the funding it has received on an acquisition to strengthen the company's offer.
Total Processing employs 35 people in Manchester and a further 15 in London, Germany and Malta, and is targeting a workforce of 80 within a year.
"The growth is pretty crazy," said chief executive Cameron Lee. "More people are buying online and that's led to demand for our services."
The pandemic has benefitted the technology business by creating disruption and opportunity and Lee identified three particular factors which have increased the speed of its growth.
He said: "Ecommerce is prevailing over bricks-and-mortar retail, people are concentrating on how much they are paying in fees so it's been easier to win clients over on cost, and Zoom has allowed us to have meetings that we wouldn't have got in person that has led to a decent amount of new business."
The fintech business sees a real benefit of having people on the ground who understand the local market conditions, which is why it is creating a network of people based overseas.
Its growth ambitions are being built on three pillars, said Lee.
"We are really investing in our UK tech team and the development of new technology around open banking payments and the Strong Customer Authentication (SCA) regulations," he said.
"There's a bunch of cool tech in the UK and lots of companies that do one part of the cycle – such as fraud prevention – but we do it all. We are looking to make one acquisition with the funding we have received.
"We are also looking at organic growth, and expanding into Scotland and Birmingham, and getting more people in Manchester. It's a really, really exciting time for us."