Spanish bidder agrees rescue deal for Wigan Athletic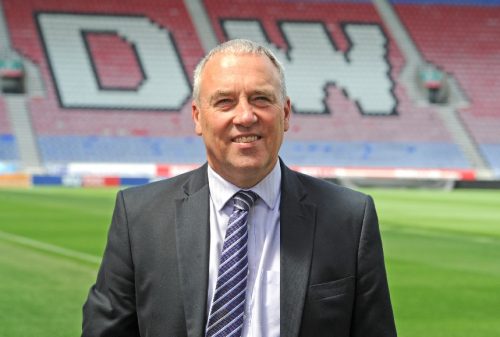 X

Register for free to receive latest news stories direct to your inbox
Register
An unnamed Spanish bidder has agreed a deal to buy Wigan Athletic ending months of uncertainty for the League One club.
The deal must now be approved by the EFL – a process which is expected to take weeks rather than days – and the bidder is seeking to keep his anonymity until that point.
However the individual "has experience in football", the administrators said, and has paid "a substantial deposit".
The news will be a big relief to the club's fans who had endured a nervous summer. The collapse of Macclesfield Town, which was wound up two weeks ago, was a reminder that football clubs don't always survive, and the current restrictions on crowds made a deal less straightforward.
Paul Stanley, north west regional managing partner of Begbies Traynor has been the joint administrator alongside colleagues Gerald Krasner and Dean Watson.
Stanley said: "We are pleased to announce that we have reached agreement with a preferred bidder from Spain. The offer that has been accepted deals with not only the sale of the club but also allows the payment to non-football creditors to avoid the 15-point penalty this season."
The club entered administration towards the end of last season in controversial circumstances, which led to a 12-point deduction, an unforeseen relegation and the break-up of the squad.
The club was plunged into turmoil after its previous owner withdrew financial support and walked away.
The administrators had hoped to conclude a sale of the club to new owners by August 31, but the deadline was extended. The club was allowed to start the season despite the uncertainty about its future.
Wigan does have a strong Spanish link in its history. In 1995, the then-new owner of the club, Dave Whelan, signed three young Spaniards to play in Division 3.
Dubbed the three amigos, Roberto Martinez, Jesus Seba and Isidro Diaz became firm fan favourites and helped set the club off on the path to the Premier League. It was Martinez who was team manager who was in charge for the club's proudest moment – winning the FA Cup against Manchester City in 2013.
More to follow