Luxury car maker restores two-shift working at its UK plants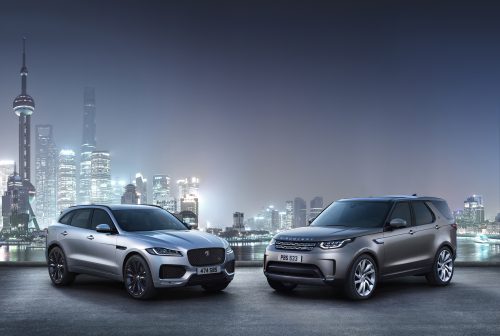 Luxury car maker Jaguar Land Rover (JLR) has restored two-shift working at its UK plants.
Work at its Halewood site in Merseyside, and its Castle Bromwich and Solihull factories in the West Midlands had been scaled back due to reduced global sales, due to the coronavirus pandemic.
The motor manufacturer had also shed agency jobs from its UK workforce.
However, a recovery in the Chinese market, the first in the world to emerge from COVID-19 lockdown, and a clearing of excess stock, has led to the increase in production.
JLR confirmed today that its UK plants, as well as its factory in Slovakia, have resumed a daily two-shift production pattern.
It unveiled a 50% jump in sales during the three months to the end of September compared with the previous three months, with 113,500 vehicles sold.
However, levels remained 12% down on the same period last year.
Sales in China showed a 15% improvement on the previous three months, and almost four per cent compared with the second quarter in 2019.
The car maker's Chery Jaguar Land Rover joint venture in China achieved break-even profits in the first quarter this year, when JLR announced a a 42.4% downturn in group-wide sales and a £413m pre-tax loss this July.
The company said sales have yet to recover on an annual basis in its other regions, with the UK almost three per cent short.
Almost all of JLR's retailers worldwide are now open or partially open.
Felix Brautigam, JLR's chief commercial officer, said: "COVID-19 and second lockdowns continue to impact the global auto industry but we are pleased to see sales recovering across our markets.
"In China, the first region to come out of lockdown, our performance has been particularly encouraging.
"But we are also seeing strong improvement versus the preceding quarter in other key markets, with sales up more than 50% worldwide.
"The recovery has been demand-led and we are delighted that we have been able to reduce stocks to achieve ideal levels in most markets, despite the ongoing pandemic, to support a healthier and more profitable business for Jaguar Land Rover and its retailers."
JLR will release financial results for the quarter to September 30, later this month.
The company ended September with about £3bn of cash and short-term deposits, up £0.3bn, primarily reflecting positive free cash flow as expected in the quarter.
Total liquidity was about £5bn, including the company's £1.9bn revolving credit facility, which remains undrawn.