Industry leaders launch body to drive region's green recovery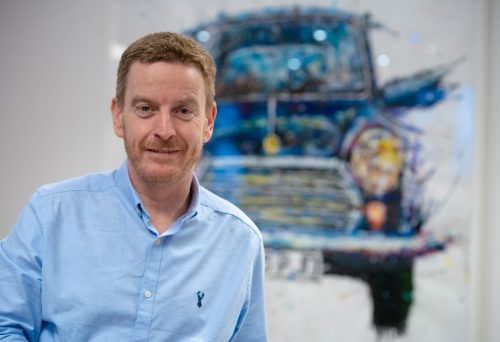 A powerful collaboration of industry leaders has come together to drive investment into the net zero economy and post-COVID-19 green recovery in the North West.
Net Zero North West is a new body comprising CF Fertilisers, Encirc, Essar Oil UK, INOVYN, the North West Business Leadership Team (NWBLT), Peel L&P Environmental, Siemens, Storengy and Tata Chemicals Europe.
It aims to develop the UK's first low carbon industrial cluster by 2030.
Home to the industrial revolution, the North West still has the highest concentration of advanced manufacturing and chemical production in the UK, producing 40 million tonnes of CO2 every year.
The North West is the only region which already has all the elements required to deliver a low carbon industrial cluster by 2030 – including renewables, hydrogen, carbon capture usage and storage, nuclear and smart grids – with a number of projects prime for investment.
Together, these projects could save more than 10 million tonnes of carbon per year, more than the annual carbon emissions of all the homes in the North West region.
This would make a significant contribution to the UK's legally binding target to reach net zero carbon emissions by 2050 and help to reduce energy costs.
By supporting and safeguarding existing jobs, creating at least 33,000 new jobs and attracting more than £4bn investment, Net Zero North West will also be a catalyst for economic growth.
Leading the heavyweight team of industry leaders is Carl Ennis, chief executive of Siemens GB & Ireland, who has been announced as the Chair of Net Zero North West.
He said: "Decarbonising the economy in the North West is critical to the success of the UK achieving its net zero target.
"We were the cradle of the first industrial revolution and The North West has the ingenuity, the skills and the passion to deliver on this vital transformation at the scale and speed needed to succeed.
"This is not a technology challenge, but a policy one, and it's time now for government, national and local, to make good on their policies to lead on decarbonisation.
"With the support of regional leaders, academia and business, Net Zero North West is providing a strong voice and holistic vision for industrial decarbonisation in the North West."
Steve Rotheram, Metro Mayor of the Liverpool City Region, said: "Our economic recovery must be sustainable and built around ensuring a zero carbon future, and we are taking urgent action now.
"In the Liverpool City Region our low carbon sector is already worth £2bn a year to our economy, while employing 22,000 people, and we stand ready to play a key role in creating the UK's first low carbon cluster."
Mayor of Greater Manchester, Andy Burnham, said: "I want Greater Manchester to be the best place in the world to grow up, get on and grow old in, a clean, green and vibrant city region.
"Cities, and city regions, will make the difference on climate change. Doing things differently doesn't just mean a new set of policies – it means a new approach to managing energy altogether and, in working to decarbonise in the North West we can create a blueprint for the world. It wouldn't be the first time. We can change ourselves, and we can inspire change in others."
Clare Hayward, chair of the Cheshire and Warrington Local Enterprise Partnership, said: "Securing an inclusive and sustainable economic recovery is at the heart of the long term vision for Cheshire and Warrington.
"Action, innovation and leadership by industry, supported by government and the wider public sector, is going to be key in decarbonising our economy and maximising the local benefits and wider economic opportunities of this."
The North West is home to hydrogen and carbon capture project HyNet which has been identified by the Hydrogen All Party Parliamentary Group (APPG) as "the leading hydrogen and CCUS project in the UK".
The project plans to capture carbon from industry and create a pipeline to store it in depleted gas reservoirs in the Irish sea alongside hydrogen production, distribution and storage.
Other projects include Mersey Tidal, the multibillion-pound scheme to harness the power of the Liverpool Bay to provide renewable energy – which has been identified as a key project in the Liverpool City Region Economic Recovery Plan – and E-Port a £500m smart energy grid around the industrial heartland of Ellesmere Port.
The region is also already delivering on carbon capture with Tata Chemicals Europe due to complete construction of the UK's first industrial scale Carbon Capture and Utilisation (CCU) project at its Northwich industrial site.
The plant will capture 40,000 tonnes of food grade carbon dioxide for use as a raw material for high grade sodium bicarbonate manufacture reducing carbon emissions by more than 10%.
Peter Hougton, energy director at Tata Chemicals Europe, said: "For the first time industry in the North West is coming together under one banner, to drive investment into the net zero economy and deliver on our climate change obligations.
"Decarbonising our industry is not just a nice to have, it's critical to the long-term stability of manufacturing and chemical production in the North West."