Coronavirus business update: Latest news across the North West

A Burnley company is launching what it says is a major weapon in the fight to stop the spread of COVID-19.
Scientists say the product can be sprayed or wiped on to any surface and protect it from the virus for up to 90 days.
The anti-virus spray has undergone rigorous independent laboratory tests and is based on a tried and tested formula that has been used to combat the spread of viral and bacterial diseases in hospitals for many years, especially on curtains around beds.
ShieldPlus has been developed by anti-microbial fabrics specialist Panaz, which supplies the NHS and the global healthcare industry.
Its specialised fabrics have already helped stop the spread of infectious diseases in hospitals worldwide.
Chief executive, Tony Attard, said: "We believe our product could be a game-changer in helping economies get back to life.
"Its potential applications are countless.
"It could be the key for a return to work for thousands of people who are still working from home as an application could make office and factory environments so much safer for a long period of time.
"That, in itself, would get the economy up and running again."
Previously, the formula was only impregnated into textiles, but now Panaz has developed it so that it can be bottled to help protect people during their everyday lives by applying it to any surface.
Mr Attard said: "We first created the formula almost 20 years ago to use on textiles. It was at the time when MRSA and the other super bugs were rife, and people were suffering hospital-acquired diseases. We used the treated textiles on hospital bed cubicle curtains.
"The formula attracted and then killed off bacteria which significantly tackled the superbug issue.
"Since COVID-19 struck we have developed the formula so that it can be distributed in containers and used as an effective spray on all kinds of surfaces, killing off and protecting against not only bacterial infections but viral as well."
Soap and some detergents destroy and prevent the short-term development of bacteria and viruses, but the Panaz product goes much further by providing protection on surfaces or fabrics for up to 90 days, the company said.
::
The Growth Company has been awarded a £7m contract to help 4,000 SMEs across Greater Manchester reskill their workforces, supporting the city region's long-term economic recovery in response to COVID-19.
Funded by the European Social Fund and commissioned by the Greater Manchester Combined Authority (GMCA), the Skills for Growth-SME Skills Support package will be delivered in partnership with the Greater Manchester Chamber of Commerce (GMCC).
The scheme will support businesses that need to better understand and develop their staff skill sets and business models to ensure they are future-proofed and in a strong position to grow.
Initially, the scheme will target SMEs who are adapting their business models to survive the economic impact of the pandemic. These businesses urgently require new technical and vocational skills within their workforces to respond to new opportunities and challenges.
Skills for Growth-SME Skills Support will work with 4,000 SMEs across Greater Manchester over the next three years to identify the skills gaps within their teams, supporting them to become more productive and increase turnover. Approximately 17,000 individual skills plans will be developed to help employees maximise their potential and reduce the risk of redundancies.
The initiative will refer SMEs to Bridge GM, a project to connect employers with young people looking for work experience, and the Greater Manchester Good Employment Charter, which is working to improve employment standards across the city-region.
In addition, it will provide critical skills intelligence to the GMCA to help shape and inform future regional and national skills strategies and support requirements for SMEs.
Mark Hughes, Growth Company chief executive, said: "Ensuring Greater Manchester has a workforce with the right skills for the future is a critical step in unlocking and enabling our city region's economic growth.
"By working closely with SMEs to identify needs at all levels of their organisation, Skills for Growth-SME Skills Support will help shape the future landscape of skills across the region and beyond."
Skills for Growth-SME Skills Support will run for 30 months until 2023. To find out more, please contact Paula.Ackers@growthco.uk
::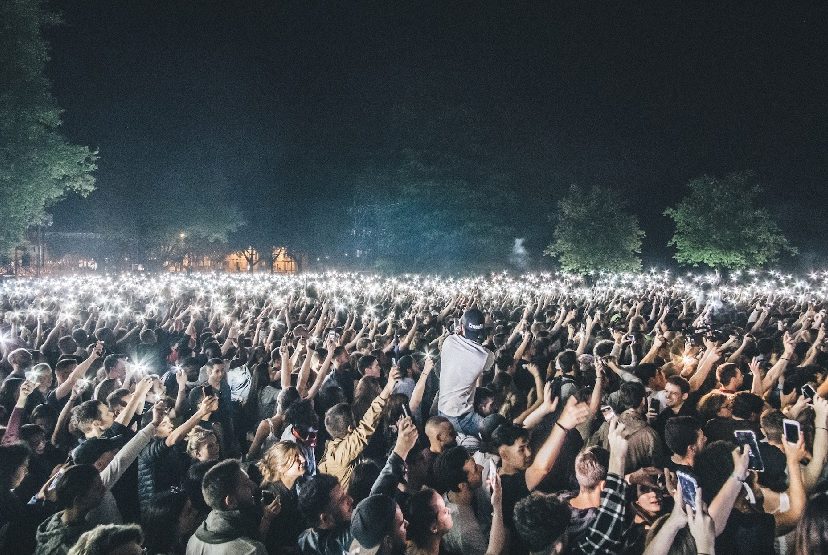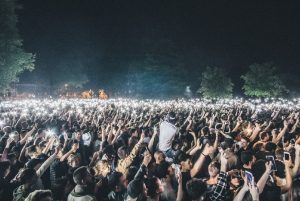 A Manchester fan engagement agency, Beyond 90, is urging the industry to adopt a new system that could help its recovery from the coronavirus pandemic.
MovementPass is an innovative new technology system which was conceived as the global pandemic closed down the events industry earlier this year.
Spearheading the launch of a COVID verification tool, Norwegian-based creators developed the MovementPass app to ensure the industry is prepared and ahead of the game for when events can operate again, with corroboration that ticket holders are COVID-free.
MovementPass is a mobile phone-based app, providing an end-to-end solution that is simple and effective for users. Designed to be used globally, the main feature of the app is to verify that the user has COVID-19 antibodies and is not infectious or at risk of contracting the virus.
The app then becomes the user's 'immunity passport', providing confidence in the ability to move freely and gather together safely.
Companies that sign up to the verification system pay a minimal per-use fee, which allows the app to be free for the end user.
David Norris, the UK spokesperson for MovementPass and director at Beyond 90, said: "The UK events industry was decimated overnight when the country went into lockdown, it was a big shock to the industry with no time to prepare.
"MovementPass is allowing the industry to change that and to be equipped for when events do resume. It is a positive step in the right direction to get our economy booming again and our much-loved events back open.
"We are calling for venues, promoters, festival management, event professionals to be aligned as an industry, in the movement and access process of eventgoers, using MovementPass as the system to make this happen."
He added: "MovementPass is also working to secure funding to make vaccines available for free for registered MovementPass users."