North West deals review – September 2020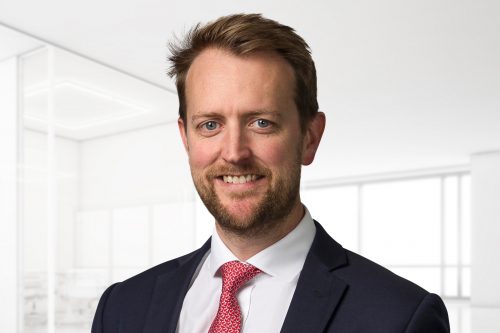 By Michael Loudon, Partner at Clearwater International
Two standout September deals in the North West weren't just regional, but national highlights.
They were also reflective of the world we live in right now, one which is increasingly moving online and where essential sectors are proving relatively safe havens during the pandemic.
One transaction saw brothers Mohsin and Zuber Issa become the new owners of Asda after agreeing a £6.8bn deal with Walmart.
From owning just a single petrol station 20 years ago, the Lancashire entrepreneurs have since built up their EG Group into a £20bn titan, and joined forces with TDR Capital in taking over the supermarket group.
EG already had an existing relationship with the retailer after it announced plans to trial its Asda On the Move convenience store concept at three of EG Group's forecourts, and the new owners have now committed to invest more than £1bn over the next three years to further strengthen Asda and its supply chain.


The other standout deal saw Manchester-based online giant The Hut Group (THG) raise £1.88bn following a successful flotation on the London Stock Exchange, the largest by a UK tech company since 2015 and one of the few listings to get away this year.
THG then followed up its float by making a further addition to its beauty portfolio with the acquisition of American skincare brand Perricone MD.
The online beauty and skincare sector is growing rapidly and the deal enables THG to further strengthen its position as a leading pure-play speciality beauty brand owner and retailer.
Hot sectors
Tech continues to be one of the most active industry sectors in mid-market M&A, demonstrating excellent resilience to the impact of COVID-19.
A good example of this in September was ECI's investment in Mobysoft, a Manchester-based predictive analytics software provider to the social housing sector.
Mobysoft is another impressive Northern based business and represents a very successful exit for Livingbridge.
An example of a sector that has seen very strong growth during the pandemic has been the pet industry, as we seek solace in four-legged friends during lockdown.
The sector has seen a number of notable deals this year and last month Bolton-based animal healthcare business Nutravet was bought by Swedish group Swedencare in a £33m deal.
Nutravet provides natural alternatives to traditional veterinary products and sells its nutraceuticals and pet supplement products direct to UK vets and animal hospitals.
The end of September brings to a close a busier than expected quarter of deal activity, with ever more encouraging signs developing across most industry sectors.
The start of Q4 suggests more of the same with a large number of high-quality businesses being brought to market, particularly here in the North West.
Debt drivers
Meanwhile, the debt markets still remain active, even in sectors which have been hard hit by the pandemic.
For instance, Manchester-based OakNorth Bank completed a £50m loan to the Arora Group, the private group of property and hospitality companies.
The bank says that, despite the challenges of COVID-19, Arora has still "identified interesting opportunities to grow its portfolio".
In another notable debt deal, Bolton-based Landmark Investments has now raised more than £70m of new debt from high street and institutional lenders this year as it seeks to drive expansion and growth.
The national ground rent investor will use the debt to increase its portfolio of residential and commercial ground rents, taking on larger and more complex opportunities.