Established property group announces new chief executive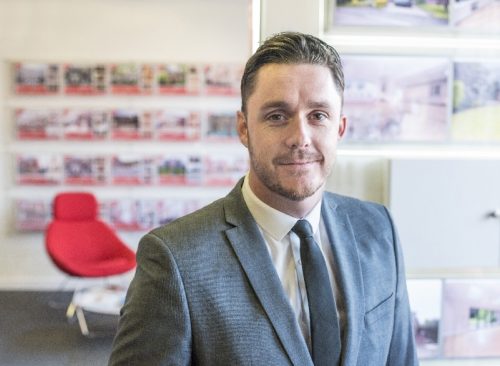 The North West's largest group of independent estate agents, The Venmore Group, has appointed current head of estate agency for Venmores, Mark Russell, as new chief executive.
The company said the promotion is a testament to its ethos of investing in employee development and philosophy of promoting from within.
Mark started in 2014 as a valuer and soon became branch manager of Venmores, one of Liverpool's oldest estate agents.
Leading the team and branch through extensive growth, he has become one of the most successful managers within the group.
Mark said: "It's a privilege to take on the CEO role with The Venmore Group.
"The Venmore brand has been a mainstay across Merseyside for 171 years. As current custodian of this great name, I am excited to lead a strong combination of experienced management and hugely robust teams in delivering exceptional service.
"As an independent our business is ideally placed for continued organic growth within dynamic sectors across our estate agency, auction, commercial businesses and financial services."
The news comes as current CEO, Rob Farnham, announced his departure from the role to join Paul Lea as fellow chairman.
The duo bought The Venmore Group in 2008 and have steered the company towards incredible progression.
Rob and Paul said: "It's a big role and one that Mark has already demonstrated that he's fully qualified and capable of doing with passion, energy and with an attention to detail in customer service by growing Venmores."
In his new role, Mark will oversee the management of The Venmore Group's six thriving brands including estate agencies, Venmores, Bradshaw Farnham & Lea and Ball & Percival, alongside auctions, commercial and financial services.
Mark said: "From a personal viewpoint I came to the business several years ago having previously worked within the agency sector in Merseyside.
"The main draw to the company was the culture of empowering its employees to grow and flourish within the group which I am a good example of.
"The future is exciting and I am looking forward to seeing the business and all of our fantastic employees continue to go from strength to strength."