Shift in online sector delivers 57% increase in AO interim revenues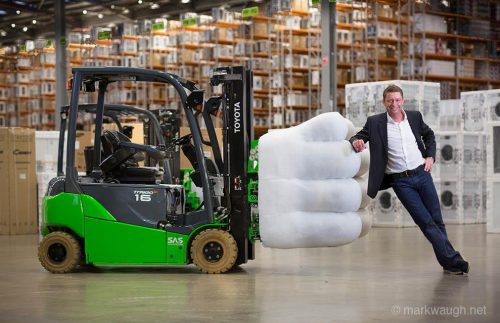 AO World, the Bolton-based online electrical retailer, said it expects group revenues for the six months to September 30, to be around £715m, an increase of approximately 57% compared with the previous year.
In a trading update this morning, it said UK revenues have increased by around 54%, while revenues in its German operations have grown by approximately 83%, on a constant currency basis.
In the UK, sales momentum continued from the first quarter, which included the first UK coronavirus pandemic lockdown, throughout the second quarter, despite the reopening of competitor bricks and mortar stores.
It said it believes we have seen a lasting step change in online penetration.
The German business has also continued to perform strongly which reflects the result of changes made over the past 18 months, as well as the impact of COVID-19 on demand for online shopping.
AO said it is confident this business will achieve profitability on an adjusted EBITDA monthly basis as it trades through the peak period and will be profitable in fiscal year 2022 and thereafter.
Founder and group chief executive, John Roberts, said: "The last six months of trading have been like no other during my two decades in the business.
"AO was in good shape coming into this financial year and the global, structural shift in customer behaviour to online, accelerated by COVID, emphasised our strengths.
"The progress that we've made in Germany gives us the platform and confidence to grow. We remain excited by the opportunities ahead and ambitious to realise them.
"I would like to thank all AOers and our delivery partners right across the business who have worked safely and tirelessly both to provide exceptional service to our customers when they needed us most and to overcome the operational challenges of recent months.
"I can definitely say our mums would be proud of what the AO team is achieving."
He added: "Whilst we remain mindful of the uncertain economic climate caused by the pandemic and Brexit, we are on track with plans and well set for our biggest ever peak trading period in the UK and Germany."
The group expects to announce its interim results for the six months ended September 30, on Tuesday, November 24.
Russ Mould, investment director at Manchester investment platform, AJ Bell, said: "AO's second quarter period was always going to be a tough one and the company has delivered what many people thought was unachievable.
"The first quarter benefited from the first wave of lockdown, shifting people's buying habits online. Being at home for a long period drove increased interest in the types of products sold by AO, such as fridge-freezers and washing machines.
"The second quarter saw competitors reopen stores and consumers return to physical shops, therefore testing AO's ability to sustain its positive sales momentum seen in the previous three months.
"The company was confident there had been a major shift in consumer behaviour and it now appears to be correct with proof of further sales growth, albeit not at the same pace as the first four months of its financial year when it last updated on trading.
"Anyone working or furloughed at home only has to look out of their window to see delivery vans going up and down the road all day long. Years ago buying a new cooker would have involved a visit to a showroom and lots of chit chat. Now it's a simple check of the reviews and an order online in minutes.
"AO places a lot of emphasis on providing good customer service and this reputation is now paying dividends with it being the retailer of choice for an increasing pool of people."
Russ added: "A year ago, few people would have bet on AO being one of the big retail success stories in 2020, but the lucky few that did back this horse would now be minted. Its share price is now up 300% in the past 12 months.
"Ongoing lockdown restrictions provide the tailwind that AO needs as it continues its path towards making a profit. And herein lies a big issue – everything to date has been about driving sales growth, but the business hasn't really made any proper money. That could soon change.
"Results for the year to 31 March 2020, saw a tiny pre-tax profit of £1.5m which was the first proper earnings breakthrough for the business.
"Analysts now expect pre-tax profit to start motoring ahead, with £36.6m forecast in the current financial year and £43.6m in 2022."