People on the Move: Nexus; Keller Lenkner UK; Healthy Investment; Vistry Partnerships; Kuits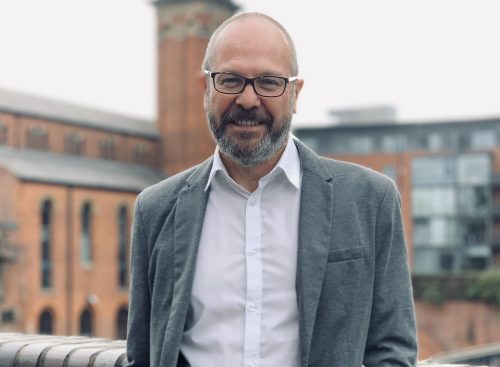 Planning consultancy, Nexus Planning, has appointed a new director to help manage its expanding Manchester office.
Murray Graham is a planning and regeneration specialist who joins Nexus from Iceni Projects Manchester, where he had been planning director since 2017.
He will add a wealth of experience and knowledge from his 30-year-strong career. Working alongside executive director Peter Tooher and the wider team, Murray will complement and develop the consultancy's strengths in the residential and regeneration sectors, bringing his national regeneration expertise to existing local authority and private sector clients.
Nexus Manchester has been growing steadily over the past couple of years, with nine staff currently based at the Castlefields office. Earlier this month, two of Nexus Manchester's team – executive director Pete Tooher and director Richard Shepherd – were appointed as High Streets Task Force Experts to help communities and local government transform their high streets.
In addition, the practice was recently selected to join the £750m Innovation Chain North Framework to support on town planning services.
Murray Graham is a Chartered Town Planner, Member of Town and Country Planning Association (TCPA) and the TCPA's North West Regional Representative.
He is a consultant at Places Matter, the design review panel for the North West of England. He is also a visiting lecturer on the architecture course at the University of Liverpool and a fellow of the Royal Society of Arts.
Murray was formerly planning and regeneration manager at Cheshire County Council with responsibility for managing spatial planning, development management, and regeneration services.
He became principal of his own planning consultancy in 2009 and as part of that role he was appointed for a six-month period to provide leadership to the Warrington Borough Council's local planning team as its interim manager.
Murray said: "I am thrilled to join Nexus Planning, which has gone from strength to strength over the last few years culminating in the recent RTPI Planning Consultancy of the Year 2020 win. The consultancy's track record of high-quality planning and regeneration work made it an easy choice to join the Manchester team. I'm looking forward to helping maintain the high standard and help grow the team further."
::
Kingsley Hayes, data breach and cybercrime specialist, has joined Keller Lenkner UK as head of its data breach team where he will continue to pursue multi-party data breach claims against global organisations including Ticketmaster, British Airways and Marriott International.
Joining the firm in September, Hayes brings 4,000 clients to the firm working between Keller Lenkner's Liverpool and London offices.
Managing director, Andrew Nugent Smith, said: "Kingsley brings a wealth of data breach expertise to the practice with an impressive portfolio of multi-party actions against national and global organisations who have failed to adequately protect consumers' personal data.
"Keller Lenkner is committed to protecting consumer rights and we are pleased to now offer clients data protection expertise."
Kingsley Hayes said: "I am delighted to join the team at Keller Lenkner and look forward to continuing to deliver excellent client service with them."
Keller Lenkner UK has a 30-strong team based in London and Liverpool.
::
Bury-based Healthy Investment, the mutually-owned financial services provider, has appointed two major players in the insurance industry to its board. Elizabeth Boardall and Sue Baldwin have both joined as non-executive directors.
Their appointments mark the latest step in Healthy Investment's growth strategy as it capitalises on demand for lower-risk investments that reflect the public's ethical values.
Both new directors have held senior strategic roles at some of the UK's biggest-name life and personal lines insurance companies.
Until earlier this year Elizabeth Boardall was head of customer engagement, experience and digital at Royal London, and was a member of its independent governance committee. She latterly worked with the former Pensions Minister Sir Steve Webb to develop the life insurer's public relations strategy for legacy customers.
Previous roles held by Ms Boardall include head of group strategy at HBOS and head of pensions products, marketing and propositions at Aviva. In 2007 she was approached by government to develop the NEST pension product and proposition which formed the backbone of workplace pensions auto-enrolment.
Sue Baldwin's career has included senior roles at the innovative insurance firms Direct Line and Esure. She joined the latter in 2000, later becoming head of claims and joining the firm's executive team.
Ms Baldwin steered the claims business through Esure's £1bn IPO in 2013 and beyond. Under her oversight the department grew to employ more than 600 staff at offices in Manchester and Glasgow.
Since 2016 Ms Baldwin has worked as a non-executive director and management consultant. She is managing director of Baldwin Consultancy and has held senior non-executive positions with Stockport-based Financial and Legal Insurance Company and MSL Legal Expenses.
Steven Spilsbury, chairman of Healthy Investment, said: "Elizabeth and Sue each bring vast experience to our board. Their expertise in strategy, marketing, corporate governance and culture development will be invaluable as we put our growth plans into practice.
"The uncertainty surrounding the pandemic, the continuing low interest rate environment and the public's burgeoning demand for investments that reflect their values all present a great opportunity to grow our cautiously managed, ethically invested with-profits funds.
"Elizabeth and Sue join us at an exciting moment in our 185-year history and I very much look forward to their input as we move our business plan on to the next level."
Healthy Investment, which was founded in Salford in 1835 as The Independent Order of Rechabites, has its origins in the temperance movement that grew up during the industrial revolution. Now based in Bury, it provides ISAs, Investment Bonds, Junior ISAs, Child Trust Funds and savings plans to more than 110,000 members.
::
Housebuilder Vistry Partnerships North West is helping the drive to get more young people into work with the appointment of a new apprentice, Dylan Grant, at its Woodpecker Close development in Saughall Massie, Wirral.
After initially joining the team as an agency labourer on a short-term contract, Dylan has been offered a full-time apprenticeship through contractors Myles Fenlon, who will be funding his studies at the nearby Wirral Waters College where he will study for an NVQ 2 in carpentry and joinery.
Dave Craig, senior site manager at Woodpecker Close, said: "We are extremely pleased to be working with Dylan and he is an absolute pleasure to have on the site. It's also great to see the younger generation involved in our projects through apprenticeship schemes like this one.
"It's vital that the industry provides younger people with the opportunities and skills needed to succeed, not only in this industry, but across life and into the future."
Dylan said: "I am thrilled to get this chance and especially during a challenging time for the economy, where there is a lack of opportunities for young people. I am really pleased to be starting to build my skill-set whilst doing something helpful and worthwhile, building facilities and homes for our community. I can't wait to see what the future has in store."
::
Commercial law firm Kuits has offered contracts to five of its latest cohort of qualified trainees after they completed their two-year traineeship.
The newly-qualified solicitors will now support a number of the firm's specialist and award-winning advisory services.
Kuits' commercial team welcomes Lauren Hemingway and Rebecca Hallam to its ranks, while Paulina Kasprzak, Sarah Oskui and Lauren Ogden have taken up roles in the firm's IP, commercial property and employment teams respectively.
Manchester-based Kuits has also welcomed fresh new talent into the firm with six trainees taken on in 2020's recruitment round, adding to the seven that are already progressing with their training.
Managing partner, Steve Eccleston, said: "We are delighted to have offered contracts to five talented young lawyers.
"At Kuits, it is part of our ethos to recruit the highest calibre of trainees in the legal sector and after what has been a challenging final few months in their development, they should be immensely proud of their achievements.
"We are also proud that, even during such testing times, we are able to introduce our new cohort of trainees to the firm. We look forward to seeing them develop as they commence their legal careers at Kuits."