People on the Move: GCA Altium; Matthews & Goodman; Farleys Solicitors; Symatrix; Clydesdale & Yorkshire Bank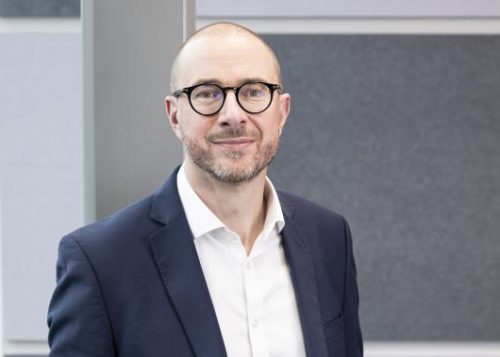 Global investment bank GCA Altium has announced Adrian Reed as the new head of its Manchester office to lead the growing team of 21.
Having joined GCA Altium in 2000 as a graduate, Reed has been managing director at the firm since 2012.
He specialises in technology-focused transactions and has led many notable deals in recent years, including the sale of predictive analytics software business Mobysoft to ECI in October, the acquisition of cybersecurity business TitanHQ by Livingbridge and the AIM IPO of indie gaming business Team 17.
He also led the investment in Tonic Games – publisher of recent chart-topping 'Fall Guys' – from Synova, as well as the sale of semiconductor services business Westerwood Global to Perwyn.
GCA Altium's Manchester team comprises 21 professionals and is one of the largest dedicated M&A advisory teams outside of London. In his new role, Reed will lead the team through the next phase of growth.
Reed, who currently sits on the GCA Altium European Strategic Board, is also joining the firm's UK board as a director.
Phil Adams, CEO of GCA Altium, said: "Adrian is perfectly placed to lead our Manchester office. He combines outstanding integrity with drive, intensity and deep sector knowledge and represents the epitome of what we are about as a business, serving his local market while leveraging our global platform by collaborating closely with our global colleagues, in particular the US, on technology deals."
Adrian Reed said: "It is a pleasure and great honour to have the opportunity to lead the exceptionally talented and driven Manchester office.
"Over the last few years, the GCA Altium business has gone from strength to strength and we have unwavering ambition to continue this growth over the coming years."
GCA has 25 offices in 14 countries across Europe, the US and Asia and has completed more than 100 deals since lockdown, many of which have been in Adrian's core sector, technology.
::
Matthews & Goodman has enhanced its Northern property management capability with the appointments of Mark Williamson and Rebecca Rouse.
Based in Manchester, the new appointees will be responsible for looking after clients' property interests across the North of England and Scotland.
Prior to joining, Mark Williamson, who has almost 25 years' experience of managing retail, office and industrial portfolios, was responsible for managing the property assets for Solutus – the integrated loan servicing and advisory firm which provides a range of services to providers of commercial real estate debt. His experience includes asset management and property management.
Rebecca Rouse, an experienced property manager, was previously with Melbourne-based Centuria Capital, an ASX-listed specialist investment firm and Cushman & Wakefield in Manchester.
While at C&W, she was part of the global occupier services team, which was responsible for managing more than 200 DWP properties in Scotland and the North of England.
Phil Winckles, partner and head of Mathews & Goodman's Northern professional teams, said: "We are delighted to welcome Mark and Rebeca to the team as their appointment is a key element of the strategic evolution of our offer, designed to help clients optimise the return on their property interests, especially during these unprecedented trading conditions.
"Having worked both in an advisory and in-house role, Mark's property and asset management experience and expertise will add an extra dimension to our property management team's overall capability.
"Rebecca's appointment underpins our proven property management capability. Having worked on a variety of properties, including a disparate government portfolio, we know that she has the technical skills, the temperament and the organisational expertise to ensure that our clients' costs and liabilities are well managed."
::
North West law firm, Farleys Solicitors, has continued its commitment to training the legal experts of the future with its latest intake of trainee solicitors.
Farleys has continued to expand over recent years to meet the increased demand for its legal services. Its latest trainee intake includes Alice Wood and Mehren Sulaman, who were formerly litigation executives in the firm's abuse and inquests department, who will be joined by Amy Duncan, a former University of Liverpool student who has previously completed a number of work experience placements at Farleys.
Looking to build on the success of the trainee scheme, which has successfully kick-started the careers of the majority of the firm's partners, the new recruits will join four current trainees who are halfway through their programmes, to complete two years of training before qualifying in their chosen fields.
They will undertake four seats across the firm's six North West offices, in Blackburn, Preston, Accrington, Burnley and Manchester.
Training principal and Farleys partner, Nick Molyneux, said: "As a full-service law firm, we pride ourselves on the well-rounded programme offered to our trainees, allowing them to experience a wide range of departments from commercial and corporate law to family law and personal injury, to name a few.
"With the disruption caused by the pandemic to many students' education programmes, we were determined to stand by our pledge to support training within the legal industry and we are delighted to welcome the new intake. I wish Alice, Mehren and Amy the best of luck."
Farleys Solicitors will be opening applications for training contracts commencing in September 2022, this coming January.
::
Symatrix, a Manchester-based provider of end-to-end managed services for human capital management (HCM) and enterprise resource planning (ERP) software, has appointed Oracle specialist, Charles Courquin, the former IBM and Oracle executive, as its new sales director to fuel major business growth.
Courquin will focus on powering continued growth across all three of Symatrix' core service areas: Consulting; managed services; and fully-managed payroll outsourcing. Supported by a multi-disciplined sales and marketing team, he plans to expand existing client contracts as well as winning new business.
Drawing on his background managing alliances and channel sales, Courquin also plans to deliver business expansion for Symatrix through end-to-end partnership deals that enable the company to access more clients while drawing on new skillsets and resource.
In all, Courquin brings 30 years' experience in technology and application sales to his new role.
Before joining Symatrix he was executive partner, and Oracle practice leader at IBM Global Services. Key successes include securing the digital transformation programme of the NHS electronic staff record, believed to be among the largest HR/payroll systems in the world, supporting 1.4 million employees.
He also led the executive relationship for the delivery of the contracting, procurement and finance programme, among the largest business change programmes across the Ministry of Defence. During his time at IBM, Courquin was also a strategic advisor to a government Minister in Canada to develop a response to a government payroll project.
Courquin said: "Symatrix has been extremely successful in building out existing business and winning new contracts. I see great opportunities to build on that and escalate growth still further across our key service areas of consulting, managed services and outsourcing.
"My background and experience in technology and application sales, as well as in running major transformation programmes, especially in public sector, are ideally suited to this role. I'm really looking forward to making this growth happen."
Chris Brooks, Symatrix managing director, said: "We are delighted to have Charles on board. He has extensive experience and expertise in key areas of our offerings like HCM, ERP and payroll and in winning large-scale business transformation programmes that deliver growth and ongoing business success.
"2020 has been a year of dynamic growth for Symatrix, especially in the public sector space and Charles's significant appointment will enable us to escalate this even further in the months and years to come."
::
Clydesdale and Yorkshire Bank, owned by Virgin Money UK, continues to build on its farm presence and support to agriculture in Cumbria and North Lancashire with the appointment of Sara Ireland.
Now established as an agricultural relationship manager in the area, the bank says Sara's appointment highlights its commitment to strengthening its agricultural team from the very best talent available.
At such an unpredictable time, there is a growing need to offer a greater diversity and delivery of financial products to the agricultural industry. In a move to drive its rural support and agricultural financing strategy, the bank is deploying highly-experienced advisors to provide proactive and localised guidance to farmers across the UK.
Sara Ireland is an-up-and-coming figure in the agricultural banking world. Growing up in Kendal she first developed her agriculture expertise within the commercial banking sector and is now fully aware of the opportunities and challenges that the industry faces.
In her role, Sara speaks directly to agricultural businesses and farmers across Cumbria and North Lancashire to provide support and advice and to build long-term relationships.
Sara said: "Agriculture is one of the main industries in the area, so my aim is to look after our farming customers as their successes are fundamental, not only to their own enterprises, but to the local economy and to local livelihoods.
"I will use my knowledge of the farming industry to help customers explore how to make greater efficiencies, as well as to support any changes which they may be considering, such as diversification, expansion or development plans."
Financial guidance also takes the form of assessing any new government legislation or changes to environmental schemes that will affect agricultural clients. This way, the bank can scope out opportunities to access support and potentially increase their customers' business margins in the long-term.
Sara added: "With many years of knowledge from working with farmers, I really understand the challenges they face. For me, it's about getting under the skin of each business and looking at both the long- and short-term projections to see what can be done to future-proof enterprises. Especially as we go into a period of transition, with Brexit and the acceleration of the green agenda."
The bank said this kind of proactive support is exactly the reason the agricultural team was created, and Brian Richardson, UK head of agriculture at Clydesdale & Yorkshire Bank, said: "We are really excited to have Sara joining the team.
"Her banking and agricultural knowledge is a very valuable asset to both our clients and to us. Having this localised specialist knowledge and strong personal relationships with farmers is absolutely critical going forward.
"This builds on our national focus of having a strong agricultural offering, with relationship managers based locally who have a clear knowledge and empathy with the sector. With this year being particularly challenging, farming is facing a period of adjustment and adaptation going into the 2020s.
"Sara's agri-expertise and fresh outlook means she will be a manager who understands the issues that farmers have to grapple with, while being well placed to work on innovative solutions that will support and keep farming businesses fit and agile over the next decade."