Developer to re-submit revised £25m scheme for Baltic Market site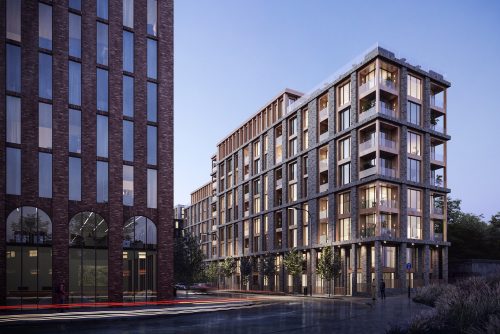 Caro Developments has welcomed news that its latest site is to sit within a new area of change identified in the emerging spatial regeneration framework for Liverpool's Baltic neighbourhood.
The company has won a bid to secure a vacant development plot behind Liverpool's popular Baltic Market.
And now the £1.5m acquisition looks set to sit within what is being dubbed the Brewery Village and Hill Street development corridor.
The site, on Brassey Street, was sold by Robert Diggle at Eddisons, acting as LPA receiver and is Caro's first project in the Baltic.
It currently has planning for 174 apartments and development director Steve Smith says Caro intends to re-submit a revised scheme.
"We were aware of the good work going on behind the scenes on the regeneration framework and it's pleasing that the site is in an area of special focus.
"With Baltic Market and elevator Studios around the corner we know the onus is on us to develop something that fits with the area's vibe and which adds value to the neighbourhood," he said.
"We're looking forward to reading the framework in detail when it's published and in the meantime we're pulling together our professional team. The design and detailing of the scheme will be key and it's something we'll approach carefully."
The site sits at the interface between the old industrial buildings serving the port and more recent suburban housing in Dingle to the South.
No name has yet been chosen for the scheme, but Smith says the firm's ambition is to be on site "as early as possible" in 2021.
Caro is currently delivering 127 apartments at its Poets' Place development on Great Homer Street on the Northern edge of Liverpool city centre.