Government U-turn on Liverpool City Region gyms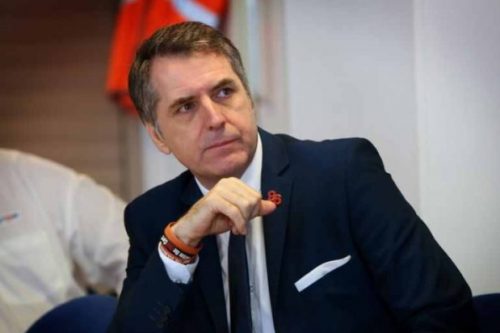 The Government has made a U-turn and allowed gyms to reopen in the Liverpool City Region, under Tier Three lockdown rules.
Originally, when Liverpool was placed into the highest restrictions last week, the Government ordered all gyms to close, along with pubs and bars not servicing substantial meals, and betting shops, casinos and adult gaming centres.
It provoked anger among gym companies, who argued they had, collectively, spent millions of pounds of hygiene and safety systems to reduce the risks of infection for customers.
One gym, Body Tech Fitness in Moreton, received a £1,000 penalty after it defied Tier Three restrictionsy. It has since received thousands of pounds in donations through a GoFundMe page.
But now, the Government has agreed that, like gyms in Lancashire, which also entered Tier Three last week, Liverpool City Region can now reopen theirs.
Steve Rotheram, Metro Mayor of Liverpool City Region, speaking on behalf of the other civic leaders, said this morning: "On behalf of the leaders and MPs across our city region, I entered into further talks with 10 Downing Street last night to highlight the inconsistencies of the measures that we had been placed under – following the Government's decision to impose Tier Three restrictions in our area.
"Collectively we have consistently requested the scientific evidence that supported the imposition of the suite of measures under tier three – and we have pointed out the inconsistencies of approach following the announcement that Lancashire would not have exactly the same package of restrictions as our city region.
"Talks continued till late last night – and the Government have agreed with the case that I put forward – that they would now bring us in line with other Tier Three areas, so that – like Lancashire and Greater Manchester – soft play areas would be closed but that gyms could reopen.
"I argued that gyms in the Liverpool City Region were no less safe than those in Lancashire – that had been allowed to remain open.
"I also convinced them that, as we now had local Test and Tracing – and had been chosen as a pilot area to trial new Test Technologies – we could manage the safety of gym users as well as anywhere in the country.
"The Government will now include the provision to rescind their original decision when they lay the legislation before Parliament tomorrow, on the orders for Greater Manchester."