Lancashire agrees to be placed into most restrictive Tier Three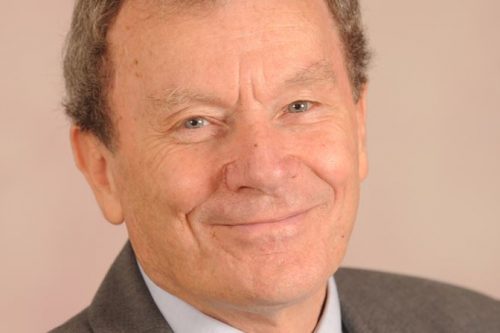 X

Register for free to receive latest news stories direct to your inbox
Register
Lancashire has agreed to government moves to place the county into Tier Three of its pandemic response.
The county had resisted, along with Greater Manchester, being moved up from Tier Two.
But, following discussions this morning it was confirmed the county will now be subject to the strictest restrictions – joining the Liverpool City Region in Tier Three – which includes the closure of pubs and bars not serving food, as well as betting shops, casinos and adult gaming centres.
People are also banned from socialising with other households both indoors and in private gardens.
However Lancashire will not be forced to close gyms or leisure centres.
The measures will apply from midnight tonight for pubs and bars.
From 0001 on Monday, the following venues will also close: Licensed clubs; adult gaming centres; bingo halls; casinos; bookmakers and betting shops; children's soft play centres.
Car boot sales will also be prohibited, and universities are being asked to move to remote learning where possible.
The county's 15 council leaders have also managed to convince the Government to increase its support package from £12m to £42m, with extra support for a test and trace system.
Lancashire County Council leader Geoff Driver said the extra money will be used to help top up furlough pay for people affected by business closures.
The current furlough system pays 80% of a person's wages, up to a monthly limit, but the Chancellor's proposed furlough for Tier Three only pays two thirds of a person's wages.
Cllr Driver said: "We have an extra pot of money to help top up furlough, from two thirds to 80%."
He said the Government has given Lancashire a ministerial team to help with how the funds are used.
Cllr Driver added: "Gyms and leisure centres won't be closing, but we will be checking on them.
"We will make sure regulations are enforced to stop this infection as best we can.
"Gyms and leisure centres are a significant contribution not only to people's health and wellbeing, but also their mental health and wellbeing."
Speaking on behalf of Lancashire's leaders, Cllr Driver said: "Across Lancashire, the coronavirus situation is serious and getting worse.
"Lancashire's leaders all agree that, as we approach Winter, urgent action has to be taken now to ensure the county is not overwhelmed by the virus.
"After major negotiations with government, we have agreed a bespoke deal for Lancashire that means our businesses and residents will receive extra support that will not be available elsewhere in the country.
"I want to thank all of the Lancashire leaders for the constructive and meaningful discussions we have had over the past week. The deal has presented real challenges for some and they have only been able to sign up with reluctance, but we have been willing to work across party lines so that we can hammer this out with government.
"These new restrictions will affect us all, but we know they will be particularly harsh on those who make their living in our hospitality sector. It is a vital and valued part of our economy and we are all committed to maximising the support we can give as a result of this deal."
As the new restrictions come in, the directors of public health for Lancashire, Blackburn with Darwen and Blackpool made a joint plea to the public to stick to the rules.
Dr Sakthi Karunanithi, Prof Dominic Harrison and Dr Arif Rajpura said: "We are at a very dangerous phase of the pandemic. Infection rates are going up across Lancashire, hospitals are getting busier and people are, quite frankly, sick of coronavirus and just want life to return to normal.
"That's something we all want, but we have to level with you – it isn't happening any time soon. All of our lives have been affected by coronavirus and will continue to be so until we have a vaccine. Now that Lancashire has entered Tier Three the next month is critical to getting the virus under control.
"In the meantime, as public health professionals we have a responsibility to do all we can to protect the people of Lancashire and we are working night and day to do so.
"But you also have a role to play as well to protect yourself, your family and your community. By sticking to the restrictions – even though we know it's hard – and following the simple guidance around hands, face and space you will help limit the spread of coronavirus."
Deputy Chief Constable Terry Woods of Lancashire Constabulary, said: "It's imperative that we all work together and follow the rules so that the restrictions will be eased sooner.
"None of us want to be in this situation but abiding now will help us bring the infection rates down and save lives. We've taken a common-sense approach to policing the regulations throughout the pandemic and this will not change.
"Our first priority is to engage with people and explain the rules, but we do want to be clear that we will enforce them where we need to, especially around repeat offenders, significant gatherings and people who deliberately flout the regulations and put others at risk."
Following today's announcement, the leaders of the Liverpool City Region's six authorities issued a joint statement demanding an explanation from government why Lancashire's gyms and leisure centres are able to remain open, and theirs have been closed.
Earlier this week a Wirral gym, Body Tech Fitness in Moreton, received a £1,000 penalty after it defied Tier Three restrictions that came into force in the area on Wednesday. It has since received donations of more than £38,000 from supporters through a GoFundMe page.
The joint statement from LCR leaders said: "We are very conscious of the high rates of coronavirus in our region and the pressure this causes on our NHS, and have, therefore, always understood the need for some action to bring the virus under control and protect our residents. However, we have always been clear that we were given no choice about the specific package of measures that would be applied to us, or the scientific evidence to support them.
"We note the decision to move Lancashire into Tier Three today, while also being concerned that there appear to be differences between the two packages of measures, particularly the opening of gyms. We, therefore, require government to explain, with evidence, why they believe gyms in the Liverpool City Region are a greater risk for COVID transmission, than those elsewhere.
"We simply will not accept our region being treated differently to other Tier Three areas, without robust scientific evidence. These inconsistencies in restrictions between areas within the same tier risk undermining the new system from the beginning.
"So, today we are once again demanding that government urgently supplies us with the scientific evidence behind their decision to close gyms in our area, while allowing them to stay open in other areas.
"In the meantime, we are doing everything we can to support hospitality and leisure businesses that are affected by the new restrictions via our own £40m emergency fund, using local funds that have been repurposed to support our economy. The fund has opened for applications today, and we are continuing to press the Government for a wider economic support package, including increased funding for furlough and self-employed people."
Meanwhile, Greater Manchester continues to resist plans to place the region in Tier Three, arguing the Government's financial support for individuals and businesses affected by enforced closures is not sufficient.
It also disagrees that the scientific evidence warrants the closure of pubs and bars.
Sacha Lord, Greater Manchester's night time economy czar, is ready to launch a legal challenge against the Government should it enforce closure of hospitality venues.
Manchester City Council leader, Sir Richard Leese, said there are no planned negotiations with the Government.
Yesterday, Greater Manchester Metro Mayor, Andy Burnham, accused the Government of treating the North West as "canaries in the cage" regarding its response to combatting the rise in coronavirus infections around the country.
The Government accused him of trying to hold them over a barrel.