Manchester United annual results reveal huge financial cost of pandemic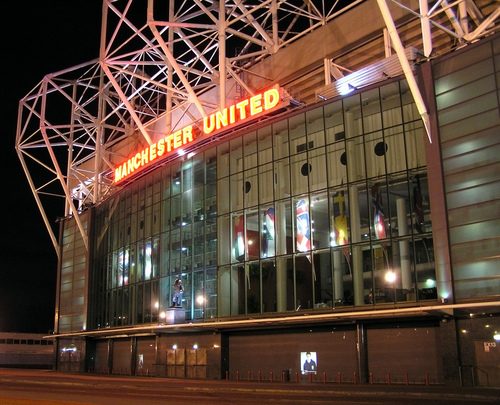 The impact coronavirus continues to have on sport was illustrated in Manchester United's annual figures released today that showed an 18.8% fall in revenues, a huge plunge into the red, and a £203.6m increase in net debt.
In the 12 months to June 30, the Old Trafford Club posted total revenues of £509m, down from £627.1m the previous year.
Pre-tax profits of £27.476m for last year were wiped out with a pre-tax loss of £20.818m this year.
The club said: "Operationally, the impact of the pandemic and measures to prevent further spread continues to disrupt our businesses, most significantly in broadcasting and matchday operations."
Broadcasting revenues for the year of £140.2m compared with £241.2m at the same point last year, while matchday revenues tumbled from £110.8m to £89.8m, due to the closure of grounds following the outbreak of the coronavirus pandemic.
The club said: "In addition to the postponement of matches in all competitions, Old Trafford and our flagship Megastore operations were closed to visitors from 20 March 2020, while the Museum, Stadium Tour and Red Café operations were closed to visitors from 17 March 2020.
"The resumption of domestic competitions – Premier League and FA Cup – on 17 June 2020, resulted in one Premier League home match, two Premier League away matches and an FA Cup quarter final away match being played during the fiscal fourth quarter.
"All remaining domestic matches – including the FA Cup – which included three home matches and four away matches, were played in July 2020, during the first quarter of the fiscal year 2021.
"All UEFA Europa League matches, which included one home match and the single-leg quarter-final and semi-final, resumed and completed in August 2020. All matches were played behind closed doors."
It added: "This has significantly impacted fiscal 2020 Broadcasting revenue, recognised when home and away matches are played, and Matchday revenue, given the remaining matches have been played behind closed doors.
"Furthermore, Broadcasting revenues have been significantly impacted by rebates due to broadcasters following disruption of the 2019/20 competitions.
"Megastore operations resumed on 15 June 2020, with a variety of new safety measures and hygiene protocols in compliance with Government guidance, however, other operations at Old Trafford remained closed throughout the entire fourth quarter."
The club said the impact of COVID-19 on revenue has been partially offset by reduced Matchday costs due to postponement of all competitions – with all matches from June 2020 played behind closed doors – reduced travel and reduced costs related to the closure of the Old Trafford Megastore.
Looking forward, it said the COVID-19 pandemic will continue to impact results, in addition to the aforementioned disruption in related Matchday operations and Broadcasting.
Also, the team will not participate in typical Summer tour activities: "Given ongoing uncertainty due to the COVID-19 pandemic, the company is not providing revenue or adjusted EBITDA guidance for fiscal 2021 at this time," the statement said.
As of 30 June 2020, the company had £51.5m of cash balances, together with access to an additional £150m available under the company's revolving credit facility. This provides financial flexibility to support the club through the disruption caused by COVID-19.
Net Debt, as of 30 June 2020, was £474.1m, an increase of £270.5m over the year, due to a decrease of £256.1m in cash and cash equivalents and adverse movements in the GBP:USD exchange rate.
Ed Woodward, Manchester United executive vice chairman, said: "Our focus remains on protecting the health of our colleagues, fans and community while adapting to the significant economic ramifications of the pandemic.
"Within that context, our top priority is to get fans back into the stadium safely and as soon as possible.
"We are also committed to playing a constructive role in helping the wider football pyramid through this period of adversity, while exploring options for making the English game stronger and more sustainable in the long-term.
"This requires strategic vision and leadership from all stakeholders, and we look forward to helping drive forward that process in a timely manner.
"On the pitch, we have strengthened the team over the Summer and we remain committed to our objective of winning trophies, playing entertaining, attacking football with a blend of Academy graduates and high-quality recruits, while carefully managing our resources to protect the long-term resilience of the club."