Lancashire housebuilder pioneers Homes England deal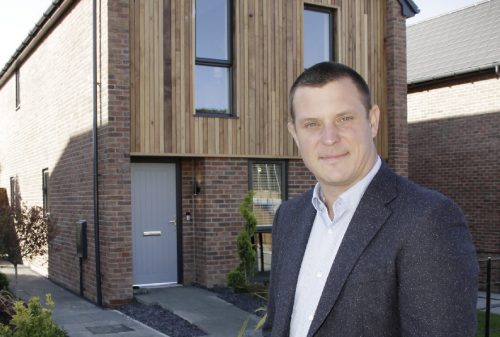 Lancashire-based Kingswood Homes has agreed an innovative multi-site funding agreement with Homes England to support its ambitious delivery plans.
The funding facility, which currently covers four sites with planning for more than 200 homes and a gross development value in excess of £50m, also creates a funding platform that could ultimately be used for additional sites.
It will help Kingswood Homes deliver its medium-term business plan of growing the number of homes it completes each year from 100 to 200.
Kingswood Homes managing director, Paul Jones, said: "The agreement gives us access to one central fund that can be used tactically across all our sites. It gives us much more flexibility allowing us to respond to market demand and move resources to where they are most effective.
"It creates a platform that should, ultimately, allow us to fund additional sites within the funding structure, enabling us to continue to grow in a more efficient way, by saving time and reducing the level of additional costs."
Last year Kingswood Homes delivered a range of award-winning homes at sites in Lancashire and Devon.
In Blackburn, planning for further phases at the Green Hills development was recently granted with detailed approval for 155 homes and outline permission for a further 280.
Kingswood recently launched The Market Quarter in the Devon town of Hatherleigh, with 10% of the first phase of the 102 homes selling within the first month of launch.
Paul added: "Sales across all four of our development sites have been buoyant over the Summer with particularly strong interest in The Market Quarter.
"The new funding meant we could increase activity in Hatherleigh to adjust the construction programme to meet demand and enable buyers to complete and move by next Spring."
Homes England said: "We are pleased to be able to provide a flexible funding structure to help support the continued growth of Kingswood Homes.
"The structure highlights the ability we have within the Home Building Fund to structure a finance package matched to the specific needs of a partner."
Paul said: "It has been challenging at times, given the restrictions of this year, but we are extremely grateful for Homes England's support and to the individuals whose hard work made it happen."