Coronavirus business update: Latest news across the North West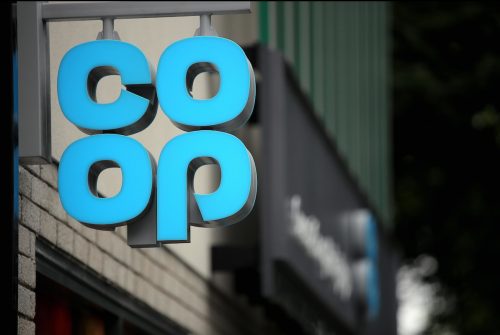 X

Register for free to receive latest news stories direct to your inbox
Register
Community groups across the UK working to help fight hunger and tackle the challenges caused by coronavirus are to receive a slice of a £1.5m funding boost raised through sales of the Co-op's Summer picnic range.
Foodbanks, volunteer centres, food delivery services and outreach services for those at risk of isolation are among local organisations urged to apply to receive a much-needed cash boost to help them continue their vital work during this unprecedented time.
The emergency funding raised is now being distributed by 46 Community Foundations across the UK, who will award grants to local organisations.
The retailer pledged to donate 20p from sales of its three-for-two picnic offer to the National Emergencies Trust (NET) to fund grassroots projects across the country which provide access to food and promote wellbeing in communities.
Rebecca Birkbeck, director of community and shared value at the Manchester-based Co-op, said: "It's heart-breaking to think of families and children in the UK going hungry and facing such acute challenges during this unprecedented time.
"The need faced by many families is only growing and we continue to do all we can to support the most vulnerable to gain access to the food they need. Our co-operation with NET and UK Community Foundations means this funding can quickly go to work, focusing on what really matters in local communities and providing direct support to those who most need it to make a difference to their health and wellbeing."
Mhairi Sharp, interim chief executive at National Emergencies Trust, said: "With the pandemic continuing to pose significant challenges to families and individuals across the UK, we're delighted that an impressive £1.5m has been raised and will be distributed across grassroots organisations during the Winter months."
Rosemary Macdonald, chief executive at UK Community Foundations, said: "Pre-existing food poverty has really been compounded by the pandemic and we've seen huge demand for the services of local charities and community organisations that can provide relief to people struggling to access food.
"As we enter the Winter months this situation will get worse for many. Using the expert local knowledge of our network of community foundations we will ensure that the money raised by our partners will go the local organisations best placed to support the people and communities affected by food poverty."
This month, Co-op also pledged to provide vouchers during October half term for more than 6,000 eligible students in its 25 Academies across the North of England. In addition, it has also raised funds and donated stock to provide more tdhan five million meals for the food charity Fare Share, which provides essentials to in excess of 4,000 community food banks across the country.
Local organisations are urged to apply to the Community Foundations for funding before Friday, November 13. Grants are typically of sums between £2,000-£10,000,
::
With the Liverpool City Region currently in Tier Three social distancing measures and the UK unemployment rate at its highest level in three years, Growth Company Employment is offering a fully funded package of support to help jobseekers across Liverpool, Knowsley, Sefton, St Helens, Wirral and Halton, get back on their feet.
COVID-19 has had a huge impact on the Liverpool City Region's jobs market and prospects for jobseekers may seem bleak.
Growth Company Employment, which is part of the not-for-profit Growth Company, has a number of initiatives available for people who are facing redundancy, find themselves out of work or who are currently unemployed.
Support available includes:
Positive Directions – working with unemployed people across Liverpool, Knowsley, Sefton, St Helens, Wirral and Halton, delivering one-to-one support that gives them the skills they need to get into work.
National Careers Service – offering free, impartial advice and guidance to help individuals make career decisions, achieve their goals and to develop the skills they need to find a job.
A range of fully funded online training courses to help enhance skills, improve job opportunities and increase confidence. We're here to help people who want to progress in their current role, have been impacted by redundancy, or who are looking for a career. These courses are supported by the Adult Education Budget.
Intensive Personalised Employment Support – providing highly personalised support into employment for disabled people, as well as people with complex barriers, focusing on their strengths, skills and abilities.
More than 1,900 jobseekers have accessed the Positive Directions service to date, with 500 jobseekers securing work as a result of the scheme.
Naomi Ilagoswa, integration and inclusion manager, GC Employment, said: "Our clear message to jobseekers across Liverpool, Knowsley, Sefton, St Helens, Wirral and Halton is that, yes, the job market is tough, but we are here and we can help you get back into work.
"Whether you are looking for one-to-one support and mentoring to find the right job, free advice to make career decisions or are looking for fully-funded training courses to upskill and improve your job prospects, the Growth Company can help you today."
The Growth Company is a not-for-profit social enterprise with a mission to enable growth, create jobs and improve lives.
It provides individuals and businesses with a wide range of services that improve employment, skills, investment and enterprise for the benefit of all.
::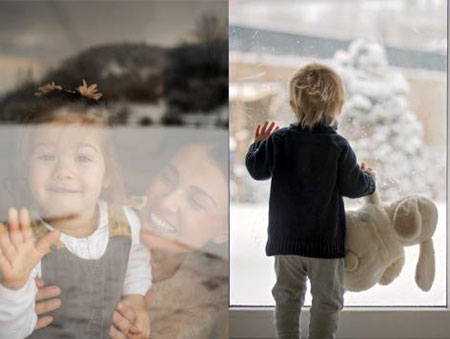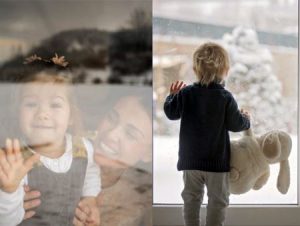 The Japanese parent of St Helens glass giant Pilkington has launched a new product that can help in the fight against bacteria and viruses, triggered by sunlight.
NSG Group said it recognises the world has changed and that health and safety are at the forefront of everyone's mind.
In response to these challenges, NSG has launched Pilkington SaniTise, designed by the R&D team at its Ormskirk operation.
Pilkington SaniTise is a transparent coated glass aimed at creating a healthier, cleaner, safer world.
Naturally activated through UV exposure from daylight, the pyrolytic coating provides antimicrobial properties and activity against enveloped viruses on the glass surface.
When Pilkington SaniTise is exposed to natural sunlight, its antimicrobial activity is significantly increased, compared with using uncoated glass.
Verified through independent third-party testing, Pilkington SaniTise provides extra protection for any shared/high-touch surfaces that has access to natural UV exposure, such as:
Building façades at locations such as schools, hospitals, restaurants, or hotels.
Shared transportation such as school buses, trains, shuttle buses, or marine glazings.
Exterior shared spaces such as bus stop shelters and zoo enclosures.
With the introduction of Pilkington SaniTise, NSG Group said it is committed to creating a healthier, cleaner, safer world.
Neil McSporran, global portfolio manager-incubator programme at the NSG Group, said "Obtaining third party verification of the coating's effectiveness is a huge milestone, which represents a major push by our Ormskirk and St Helens teams in responding to the very new challenges that the built environment and transport faces in the wake of the pandemic.
"Some viruses can live on glass surfaces for days if left untreated, creating a risk for people to become infected through contact transmission.
"Pilkington SaniTise ultimately helps to reduce the chances of this happening, which could make a big difference in high-touch applications such as shopping centre doorways or passenger windows on a bus.
"The launch also represents how the North West remains at the heart of innovation in glass manufacturing, as we approach the 70-year anniversary of the patent for the modern float glass process – founded in St Helens."