Andy Burnham launches OneGM network to bolster support for region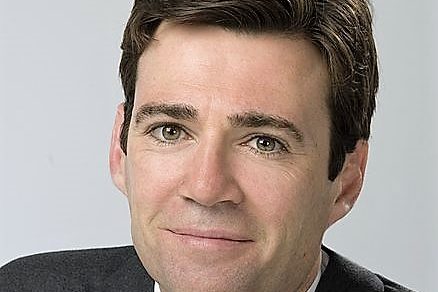 Mayor of Greater Manchester, Andy Burnham, launched OneGM today, a new initiative involving the public, private, and voluntary sector, to help people across the region cope with the increasing toll of the coronavirus pandemic.
It follows the breakdown of talks last week between Greater Manchester leaders and the Government over the levels of financial support for individuals and businessess affected by imposing Tier Three of the Government's pandemic response on the region, requiring pubs and bars not serving substantial meals to close, as well as betting shops and casinos.
Andy Burnham said it appears there is now £65m-worth of support on offer from central government to ease the lot of people who will be put on furlough pay rates of just two thirds of their normal wages.
But he said OneGM can help provide the extra back up for the region in what he says is going to be a "really challenging Winter for everybody".
An online presentation this afternoon outlined what he hopes can be achieved, and involved key figures from the Greater Manchester community pledging their support to One GM.
Among those taking part were Coronation Street actor Julie Hesmondhalgh, Diane Modahl, chair of Greater Manchester Young Person's Task Force, former footballer and now developer, Gary Neville, and Chris Oglesby, chief executive of Manchester property group Bruntwood.
Opening the presentation, Andy Burnham said: "This is the Greater Manchester family coming together on a cross-community basis, supporting people using our networks in whatever way we can.
"The need is massive. There's a lot of people out there struggling now."
He said OneGM will involve three elements of support from central government, support of the region's business community, and from the voluntary sectors.
And he highlighted the issues currently facing the Greater Manchester community, from people wondering about the future viability of their businesses, to freelancers, such as taxi drivers. He said: "We're going to mobilise whatever we can to help."
First to speak was Bishop of Manchester David Walker, who called on the community to harness the spirit of Manchester United and England striker Marcus Rashford in his battle with the Government to provide food for children during school half term.
He said the church will use its buildings, professional paid staff and volunteers to help.
Bruntwood chief Chris Oglesby said: "In my 30 years in business in Greater Manchester, one word that stands out is partnership, and partnerships come together to support each other."
He said it is important for OneGM to raise funding to help those in need, get a clarity of message to the public to help businesses trade safely and sustainably throughout these restrictions, and develop a road map to show how little transmission there is in workplaces to navigate a way out of these restrictions.
Andy Burnham thanked all members of the business community that have stepped forward to help, adding: "We have to get out of Tier Three as quickly as we can."
Gary Neville said industry across Greater Manchester is "absolutely ravaged" and criticised the poor handling of the situation so far, adding: "If the Government were coaching a football team, they're changing tactics every single week."
He said: "Greater Manchester has felt proud of its leaders and we feel hard done to.
"We want to be treated fairly.
"We must put health first, but we are losing jobs and people are getting anxious. I hope in the next couple of months we can come up with some solutions because this thing isn't going away.
"Standing still is not an option. We have to find a way to move this thing forward. The longer term impact could be devastating."
Andy Burnham responded: "You're right, health must come first, but health is more than controlling the virus.
"There is also mental health and people concerned about being on two thirds of their wages. We are oneGM family and will do anything we can to help people."
Karina Jadhar, founder and owner of Salford restaurant Menagerie, said her business has been hit particularly hard since the 10pm bar curfew was introduced as part of Tier Two restrictions, and more recently the Tier Three measures.
She said "Restaurants are safe places to visit. It is very important for us to continue to trade. It's a big ecosystem. It's not just a restaurant, there's butchers who are suppliers, drinks suppliers, performers. This is all about looking for a way forward and getting through the next six months or a year."
She added: "We want to see the 10pm curfew lifted because we don't think it reflects the statistics."
Liz Taylor, chief executive of events business Taylor Lynn Corporation which she founded in 1986, revealed her industry has been badly hit since lockdown.
She said: "My business has been totally and utterly decimated. We can't hold an event. Nothing, Nada."
She believes the events industry will effectively be out of business for another year, but she said: "OneGM is a fantastic vehicle for us all to support each other."
However, looking forward, actor Julie Hesmondhalgh called on the new organisation to make use of her industry. She said: "I ask OneGM to utilise our imagination and innovation in rebuilding going forward."
Andy Burnham agreed, saying: "It's about protecting everyone and every sector. We want you to be there when we come through this.
"People who are in a position to help should join the network. We will come through with details as soon as we can.
"This is going to be a really challenging Winter for everybody."
But, he sounded a positive note: "People have started to answer the call. Help is at hand."